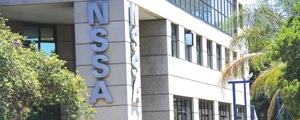 NSSA employs a social worker as part of the multidisciplinary team at its rehabilitation centre in Bulawayo, to work on the social work aspects of rehabilitating those who have been seriously injured at work.
The centre's multidisciplinary team is made up of physiotherapists, an occupational therapist, rehabilitation technicians, a medical doctor, nurses, the social worker, vocational training officers and administrative and support staff.
The social work thrust is aimed at restoring the social functioning of injured workers or pensioners through a combination of casework management, resettlement and infrastructural development and management.
Casework, within the context of NSSA's rehabilitation efforts, is the social work process and procedures used to help those who have been injured at work to cope more effectively with their changed circumstances and any problems they may have in their social functioning.
Utilising casework techniques, the social worker helps injured workers cope with the social and emotional difficulties that can arise from the severe trauma that a serious work injury can cause.
Often emotional difficulties are characterised by, among other things, denial, self-isolation and withdrawal.
Disabled workers or pensioners may easily become irritated or angry over petty issues.
They may even become violent.
They may adopt negative perceptions about themselves and reduce themselves to people of low self-esteem.
Such behavioural inconsistencies may be a result of the attitudes towards them from colleagues, employers, friends, close relatives and society at large.
Serious accidents at work can leave an employee with a sudden permanent disablement which requires a number of social, psychological and emotional adjustments.
Sometimes there may be underlying social difficulties compounding the social malfunctioning at play.
This inevitably demands work not just with the injured person but with members of his or her family and workmates. When they are admitted at the NSSA Rehabilitation Centre, the social worker will initially interact with the injured workers informally to get to know them better.
A more formal casework approach may then be adopted, in which the disabled person is encouraged to talk about how he or she feels and his/her relationship with members of the family, friends, workmates and other significant people.
The social worker identifies where the catalyst of any behavioural inconsistency comes from.
Where there seem to be problems between the injured person and members of the family or others in his/her social environment, the social worker acts as a bridge between them in order to remedy the problem.
The objective will be to restore the individual's social functioning.
How injured people see themselves depends in great part on how others see them.
It may be important to encourage those who are part of the injured worker/pensioner's life to be more positive in their attitudes towards him or herthan they may previously have been.
It is possible that an injured worker may be reduced to the level of being socially inadequate.
When a person becomes socially inadequate he or she becomes a liability to himself or herself and those surrounding him/her.
Therefore, it is important to help restore a person's self-esteem.
It is not uncommon for a wheelchair bound worker/pensioner to be deserted by a spouse, since they may be unable to engage in the same marital intimacy as before. This may obviously have a negative effect on the disabled person's self image.
On the other hand, some injured workers/pensioners have been able to achieve great things with the help of a supportive spouse.
The social worker's role is not limited to casework with the disabled person.
He also works with members of the injured worker's family, whether this be the nuclear or extended family.
The social worker prepares the disabled person for resettlement in his or her home area.
A pre-settlement visit by the social worker is made to assess the home environment of the injured worker.
Having made an assessment, the social worker helps prepare for the person's resettlement through a number of interventions.
NSSA does more than just provide financial compensation to workers who are seriously injured at work.
It rehabilitates injured workers for a return to work or reintegration into the community.
Thesocial worker continues to help restore the social functioning of the injured workers/pensioners long after they have left the rehabilitation centre.
Talking Social Security is published weekly by the National Social Security Authority as a public service. There is also a weekly radio programme, PaMheponeNssa/Emoyeni le NSSA, discussing social security issues at 6.50 pm every Thursday on Radio Zimbabwe and every Friday on National FM. There is another social security programme on Star FM on Wednesdays at 5.30 pm. Readers can e mail issues they would like dealt with in this column to mail@mhpr.co.zw or text them to 0772 307913. Those with individual queries should contact their local NSSA office or telephone NSSA on (04) 706517-8 or 706523 5.