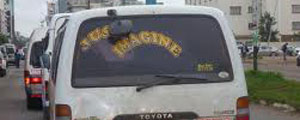 HARARE City Council says its efforts to decongest the central business district will soon start bearing fruit with the completion of a new terminus to accommodate all commuter omnibuses plying the Coventry Road route.
MOSES MATENGA
Council spokesperson Leslie Gwindi said the facility would be officially opened soon.
"We are making final touches and will open soon. We are working out something now, but the initial intention was to use it to decongest the city centre," said Gwindi.
The idea to come up with a bay has been received with mixed reactions from commuter omnibus operators who argue that it would throw them out of business as it was located outside the city.
Several attempts by the council to decongest the city by clamping and towing away the kombis failed to achieve the desired results as they always drove back soon after the raids.
Meanwhile,  council sources yesterday said the delay in coming up with a new council might further stall critical projects in the city as the term of the caretaker council appointed by outgoing Local Government minister Ignatius Chombo expired last week.
The source said further delays in the swearing-in of new councillors could seriously affect projects with fixed timelines.
Some of the projects include completion of Mupedzanhamo Phase 2  in Mbare and  the Bill and Melinda Gates-funded Budiriro housing scheme.