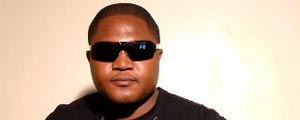 HIGH Court judge Hlekani Mwayera yesterday postponed to tomorrow the bail application hearing by businessman-cum-musician Energy Mutodi.
STAFF REPORTER
Mutodi is facing fraud charges involving over $1 million and was on Tuesday remanded in custody to August 14 when he appeared before Mutare magistrate Charles Murowe.
Charges against Mutodi are that he defrauded more than 1 000 home seekers in Mutare through his National Housing Development Trust (NHDT). Some of the money was paid through the Salary Service Bureau since 2012.
The money was meant to purchase land in Mutare for Gimboki South Housing Project.
The State alleged that he hatched a plan to defraud cash from mostly civil servants in the eastern border city through a well-orchestrated stands scam.