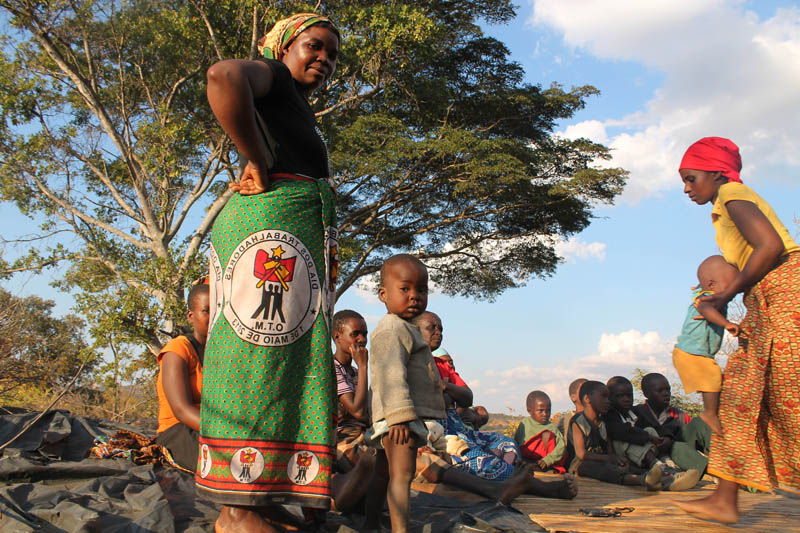 Thirty-three people have fled their homes in Muzarabani South amid reports that Zanu PF supporters have unleashed post-election terror on those who sympathised with the MDC T in the run up to the July 31 harmonised elections.
Report by Tapiwa Zivira
Some of the people that have fled their homes include MDC-T polling agents, losing council candidates, women and children from Alpha Resettlement and Chawarura village.
MDC-T Muzarabani South district chairman Jackson Rumero (68) who is among the refugees told NewsDay this week that they had been left with no option but to flee.
"Soon after election day, Zanu PF supporters moved around the villages threatening to kill or abduct targeted MDCT supporters, polling agents and those who contested in the council elections," said Rumero.
"Since these are the same people who terrorised us in 2008 and we know what they are capable of. We had to flee to the hills for our safety."
When NewsDay arrived at the village, about 170 kilometres from Harare some of the victims were preparing what they say has become their daily meal – dried maize.
Nine women and 10 children – some as young as four months- said they sleep on one side of the kopje while men have the other side.
Rumero said it is now his responsibility to provide food to the victims.
Christine Shiriyedeve who contested in Muzarabani South Ward 11 alleged that on voting day, Zanu PF supporters went around the ward forcing voters to "be assisted to vote by Zanu PF supporters."
The villagers also said they have since lost faith in the local police after making several reports that were ignored.
Christopher Chitindi of Zanu PF won the Muzarabani South constituency and all the 17 wards went to Zanu PF.
Contacted for comment Mashonaland Central police spokesperson Assistant Inspector Petros Masikati said elections were conducted peacefully and was not aware of any incidents, and referred all questions to the police headquarters.
House of Assembly elect for Muzarabani South Christopher Chitindi of Zanu PF said he was yet to receive any reports of violence in the area.
"We held an inter-party meeting with the MDC-T candidates a week before elections and we agreed to peaceful campaigning and to report to each other any incidences of violence and as of now I have not heard any complaints from the MDC-T.
Chitindi also denied the allegations of forcing people to get assistance to vote.
"Those people are just trying to cause panic and tarnish our image," he added.