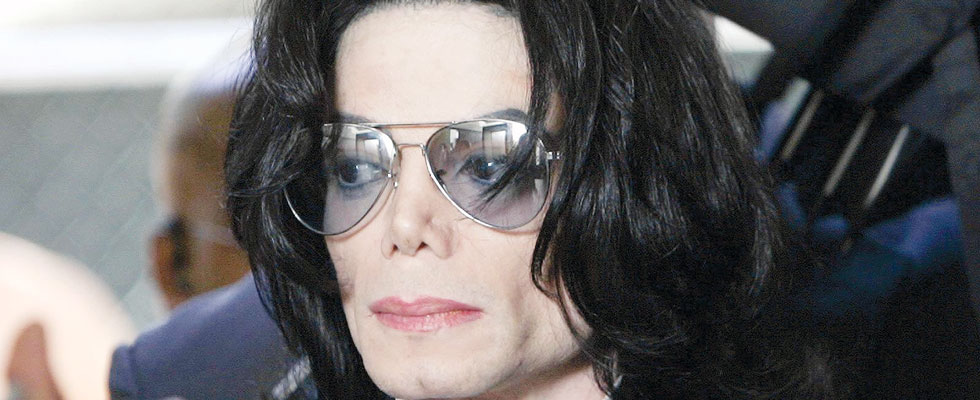 LOS ANGELES — Michael Jackson's ex-wife said in a Los Angeles court on Thursday that their daughter Paris was "devastated" over her father's death and "doesn't feel like she has a life".
Reuters
Debbie Rowe (54) broke into tears and sobbed loudly while answering questions under cross-examination about 15-year-old Paris and the teenager's recent suicide attempt.
"Her father is dead. I almost lost my daughter," Rowe said in Los Angeles Superior Court, which is hearing a lawsuit brought by Jackson's family against concert promoter AEG Live.
"She tried to kill herself," said Rowe, who grew so emotional that the court adjourned for a break, and she was not called back to testify. "She is devastated. She doesn't have a life. She doesn't feel like she has a life anymore."
Rowe does not have custody over her children, Paris and Prince, who live with their grandmother, Katherine Jackson. Michael Jackson's other child, Prince Michael II, known as Blanket, also lives with Katherine Jackson.
Katherine Jackson and Jackson's children are suing AEG Live over the singer's 2009 death in Los Angeles from an overdose of the surgical anesthetic propofol, alleging that the privately held company negligently hired Conrad Murray as Jackson's personal physician and ignored signs that the singer was in poor health prior to his death.
This is Rowe's second day testifying in the trial in which she was called to the stand by AEG Live.
Rowe, who has rarely spoken publicly about Jackson or her children, was married to the Thriller singer from 1996 to 1999 and is the mother of his two eldest children, Paris and 16-year-old Prince.
Paris, who has recently rekindled her relationship with Rowe, was rushed to a Los Angeles hospital in June after a suicide attempt.
Paris' family said at the time that the teenager was "physically fine" and "being a sensitive 15-year-old is difficult no matter who you are . . . especially difficult when you lose the person closest to you".
When asked about her relationship with Prince, Rowe said: "We don't hate each other."
She said she does not see Prince much, but speaks almost daily with Paris.
Under cross-examination by Katherine Jackson's attorneys, Rowe reiterated her testimony from Wednesday, saying that Jackson's doctors did not treat the singer with his best interests in mind and took advantage of his fear of pain.
Rowe, who has testified that she began to grow worried about Jackson's prescription drug use in the early 1990s after he underwent several medical procedures, also said that the singer did not like medication that made him slur his speech or feel as if he was not in control.
"He didn't like being high," she said.
Rowe told jurors on Wednesday that Jackson was administered powerful anesthetic drugs because he was having trouble sleeping.
"Michael was at the end of his rope. He didn't know what to do," she said about a time on tour in 1997. "He was more worried about not sleeping than dying because he couldn't perform (without sleep)."
Murray, who was caring for Jackson as the singer rehearsed for his series of 50 comeback This Is It concerts, was convicted of involuntary manslaughter in 2011 for administering the propofol that killed the star.
AEG Live has argued that Jackson, who was 50 at the time of his death, had prescription drug and addiction problems for years before entering into any agreement with the company.
It also has said that it did not hire or supervise Murray and could not have foreseen that the physician would have posed a danger to the singer.