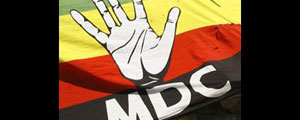 AMBASSADORS seconded by the two MDC formations at the inception of the inclusive government in 2009 face an uncertain future after their parties lost the just-ended harmonised elections.
REPORT BY VENERANDA LANGA
One of the MDC-T ambassadors, who declined to be identified, yesterday said the future was bleak since his party had lost.
"We are still waiting to hear what is going to happen after the Electoral Court challenges have been finalised.  The decision to recall ambassadors has not yet been communicated to us," the ambassador said.
Zimbabwe has 45 foreign missions and embassies throughout the world and five of them went to the MDCs after the formation of the coalition government.
The MDC-T appointed Hebson Makuvise as ambassador to Germany, Jacqueline Zwambila in Australia, Mabel Ngulani in Nigeria and Hilda Mafudze in Sudan.
The MDC has one representative, Trudy Stevenson, who is stationed in Senegal.  In an interview, secretary for Foreign Affairs Joey Bimha said Zimbabwe was yet to recall its ambassadors.
Bimha told NewsDay that recalling of ambassadors to make way for new appointments was the sole prerogative of the President.
"Ambassadors have not yet been recalled as that duty is the prerogative of the Head of State. He is the one who decides who to appoint just like what he will do with Cabinet posts," said Bimha.
"The President has not been sworn in yet and Cabinet has not yet been announced and appointment of ambassadors is normally done after announcement of Cabinet posts."
Bimha said at the moment the President had more urgent matters to deal with other than appointment of ambassadors.
"Recalling of ambassadors involves a lot of things like moving of their property and arrangement of their air tickets," Bimha said.