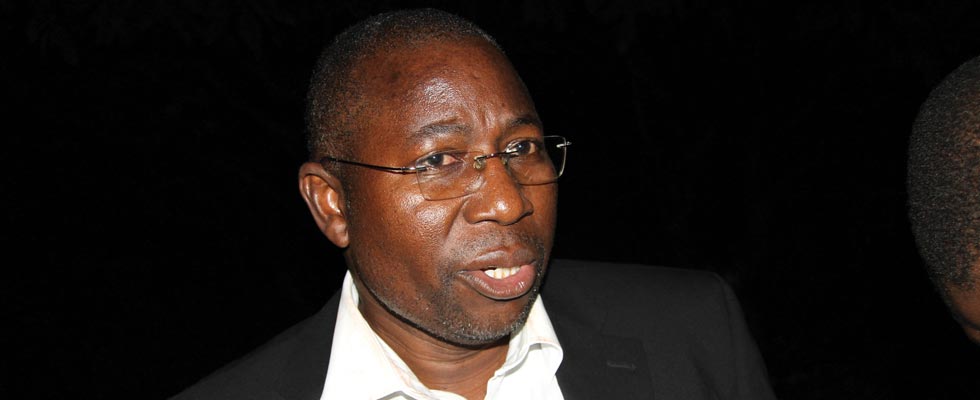 Prime Minister Morgan Tsvangirai's MDC-T party standing committee is today expected to select candidates for the Harare mayoral post amid reports that three party bigwigs have also joined the race for the top council post.
VENERANDA LANGA
Party deputy treasurer-general and Energy and Power Development minister Elton Mangoma, Harare provincial spokesperson and Legal Affairs deputy minister Obert Gutu and Women Assembly boss and Home Affairs co-minister Theresa Makone were reportedly the frontrunners for the mayoral position.
Gutu and Mangoma yesterday confirmed that they were running for the post although they could not explicitly indicate whether they had already submitted their curriculum vitaes.
Other contenders who submitted their CVs to the party national executive were outgoing mayor Muchadeyi Masunda, Zimbabwe
Open University lecturer and Mufakose Ward 35 councillor-elect Enock Mupamaonde, Ward 8 councillor-elect Chris Mbanga and former councillor Warship Dumba, as well as Abisha Nyanguwo, a staffer in the Premier's office.
Yesterday, Mangoma said: "It is a long process, but there are some people who approached me about the issue and I have also spoken to my senior leadership about it. I am a party cadre and if I am deployed, I will go where I am deployed. I think I have the qualities and that is why some people approached me about it."
Mangoma contested the July 31 elections and lost his Makoni North seat to Zanu PF's Francis Muchenje.
Gutu said although he had the requisite qualifications for the position, he was yet to get a formal request from the MDC-T.
"If the party and its membership see it fit that I can be of service, then I will be glad to take up the post. I appreciate the challenges that Harare is facing as a city and my exposure as a Justice deputy minister has made me to interact with people regionally and internationally," Gutu said.
However, strenuous efforts to contact Makone for comment were fruitless as her mobile phone went unanswered.
Makone lost her Harare North House of Assembly seat to Tongesai Mudambo of Zanu PF.
Meanwhile, the Zimbabwe Electoral Commission yesterday said it will on September 11 conduct local authority by-elections in Kadoma (ward4), Kusile (ward 5) and Mutasa (ward 30) after votes for the Zanu PF and MDC-T candidates in the three wards ended in a tie.