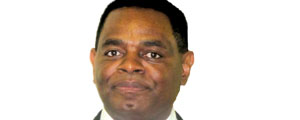 JOHANNESBURG — A politically-connected Zimbabwean-born businessperson has been arrested for allegedly defrauding the national lottery of nearly R5 million.
iol.co.za
Mutumwa Mawere, a controversial figure and foe of President Robert Mugabe, was arrested in Johannesburg last week shortly after Mugabe was re-elected. Mawere is alleged to have used his African Heritage Society organisation to fraudulently secure a R4,5m grant from the National Lottery Distribution Trust Fund, which is predominantly used to fund charities.
Mawere, who has dual citizenship, this year won a Constitutional Court case in Harare that allowed him to vote in the recent Zimbabwean elections. He has been living in South Africa since fleeing Zimbabwe after the Mugabe government instituted corruption probe against him and his business partners.
The Zimbabwean media have on numerous occasions quoted him as claiming to belong to a local branch of the ANC in Joburg, but these claims could not be independently verified.
The Sunday Independent was told by three ANC sources — including two leaders in the Johannesburg area — that Mawere was once the leader of the Rivonia branch. The leaders, speaking oncondition of anonymity because they are not authorised to comment on the matter, said Mawere was taken through a disciplinary process and subsequently dismissed. It is not clear why and when Mawere was booted out. His mining assets have been frozen by the Zimbabwean government and early this year it took over his mining firm, African Resources Limited, after restructuring its shareholding.
The Hawks confirmed this week that they had been investigating allegations that Mawere used the lottery money to enrich himself. He allegedly applied for the R4,5m grant under the pretence that his heritage organisation would build a "corporate heritage museum" in Rivonia, which would promote South African heritage.
According to Hawks spokesman Captain Paul Ramoloko, Mawere had further lied to the lotteries board when giving feedback on how the money granted was used. "He claimed that a two-day workshop was held at a luxury hotel in Sandton, but it was later revealed that he had in fact hosted the launch of his book titled Conversations with Mawere," said Ramoloko.
According to Ramoloko, the money deposited by the National Lotteries Board into the society's bank account was transferred to Mawere's various bank accounts. "He also submitted fraudulent invoices to the lotteries board."
Among other activities, his society awarded a lifetime achievement award to former Zambian President Kenneth Kaunda at an event held in Joburg. The keynote speaker at the glamorous event was then-ANC treasurer-general Mathews Phosa, who this week distanced the ANC from Mawere. Phosa said he was representing the ANC when he spoke at the event to honour Kaunda.
"I went there to represent the ANC. I spoke in honour of Kaunda. He (Mawere) didn't host us. I don't know anything about him. It was not him who invited us, but the organisation . . . whatever it was. It was not my understanding that he invited us," he said.