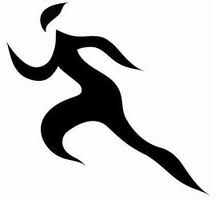 HOLDERS of the Zimbabwe National Youth Games boys' football title Mashonaland West stormed into this year's finals after booting out hosts Bulawayo 1-0 at Barbourfields Stadium.
REPORT BY FORTUNE MBELE/SUKOLUHLE MTHETHWA
Mashonaland West continued with their dominance of Bulawayo after they beat them 2-1 last year in the final of the same tournament in Bindura, Mashonaland Central.
They meet in the final today with Harare, who thrashed Manicaland 3-0 in the other semi-final also played at BF.
Manicaland had cruised to the semi-final after beating Mashonaland Central 5-3 in a penalty shootout in the last game of Pool B. The two sides were tied on points, head-to-head and goal aggregate before the dreaded shootout.
In the girls' football competition, Bulawayo date Mashonaland East while Matabeleland South and Manicaland will battle it out in the third place play-off.
Both the boys and girls' finals will be played at White City Stadium today with third-place play-offs being played at Barbourfields.
Meanwhile, Matabeleland South successfully defended their handball title when they beat hosts Bulawayo Metropolitan Province 11-7 in the final played at Northlea High School yesterday.
The champions got their goals from Nobuhle Ndlovu, who scored six, Nozinhle Nkala got one while Evidence Moyo and Brenda Nkomo scored twice each to retain the title they won in Bindura last year.
Bulawayo got their goals from Nomathemba Ziri, who scored four, while Patience Moyo, Sibusisiwe Mzizi and Sifikile Ndlovu scored one each.
Matabeleland South head coach Njabulo Nkomazana said they retained the title because of unity in the team.
"The final was a very tough game, but we expected that from Bulawayo. Team work and a good technical team contributed to our success and the players were determined to win. We are also the defending National Association of Secondary Heads (Nash) champions and we hope to continue with our good performances as a province," he said.
Bulawayo coach Sibulisiwe Mpofu said they were happy to have grab silver.
"In the first half we had not read their game much so we struggled but when we did in the second half they only managed to score one. It is not a bad result for us because we have improved last year we got bronze this year we have won a silver medal," she said.
To get to the girls semi-finals Matabeleland South narrowly beat Mashonaland East 11-10 while Bulawayo secured the finals slot after a 25-7 victory over Mashonaland Central.
Mashonaland East won bronze after their 10-4 victory over Mashonaland Central in the girls third place play-off.
Harare scooped the gold in boys' handball after beating Mashonaland Central 23-15 at Northlea.
In the semi-final, Bulawayo beat Harare 13-11 while Mashonaland Central dismissed Matabeleland South 22-15 in the boys section. Bulawayo scooped   bronze after clinching a 11-6 victory over Matabeleland South in the third place playoff.
In netball, Masvingo booked a date in the final to be played at White City Stadium this morning after they beat Manicaland 33-20 in the semi-finals yesterday. Bulawayo and Harare were due to clash in the other semi-final   late yesterday.
Meanwhile, Harare Province won gold when they beat Bulawayo 50-31 in the girls' basketball final at Northlea High School yesterday.
In the girls' semi-final, Harare beat Mashonaland East 59-21 while Bulawayo cruised to the finals with a 44-35 victory over Masvingo.
Mashonaland East won bronze after winning 46-40 over Masvingo in the third place playoff.
In the boys semi-final Harare beat Bulawayo 68-31 while Midlands emerged 71-53 winners over Manicaland.
Harare and Manicaland were due to clash in the boys' basketball final at Northlea late yesterday while Bulawayo won bronze after beating Manicaland 39-35 in the third place playoff.