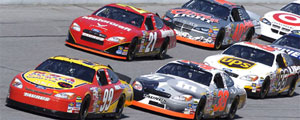 ZIMBABWE motor racing sensation Axcil Jefferies fared well on his Firestone Indy Lights Championship debut after managing a respectable seventh place finish at the Mid-Ohio Sports Car Course in Lexington, Ohio, on Sunday.
REPORT BY DANIEL NHAKANISO
Jefferies (19), who was making his first-ever start in Firestone Indy Lights at the wheel of a Bryan Herta Autosport's No 28 Dallara/Firestone, was among the leaders early on before being shuffled back to seventh.
"We qualified sixth and finished the race seventh in our American Indy Lights debut. As a team we need to understand the tyres a bit more. Massive thanks to Starting Grid, American Honda and the guys at Bryan Herta Autosport for the opportunity," said Jefferies.
American Gabby Chaves led every lap on the way to taking his first Indy Lights win with fellow front-row starter Peter Dempsey finishing a close second. Jack Hawksworth survived a tight battle for third with points leader Carlos Munoz, who did well to be fighting for a podium in the first place after a huge early spin dropped him back to last.
"I crossed the finish line and I didn't have words. I was just screaming. That's all I was doing, just screaming," Chaves told Autosport.com after his victory.
"The feeling of winning, especially when it was so hard, when you come so long and worked so hard to get here, makes it so much more special."
Jefferies told NewsDay Sport yesterday: "On Sunday race day, I had a decent start, but was blocked into the first corner and lost a place. With the car still suffering the tyre problems, I battled all race and managed to bring the car home in seventh place.
"I race with Bryan Hurta Autosport and they have not run an Indy Lights car this year, so they are still trying to understand the tyres. It takes lots of testing to really understand how the tyres work to optimise the performance.
"I had a tough weekend, but hope I have once again made Zimbabweans proud and hopefully we can get a podium in the near future. I must thank Starting Grid Inc and American Honda for the opportunity, and they have said they will meet to discuss a possible sponsorship for another round in Houston in October and maybe Baltimore next month. Overall, it has been a great experience racing in USA and I have been proud to fly the Zimbabwean flag in the USA."