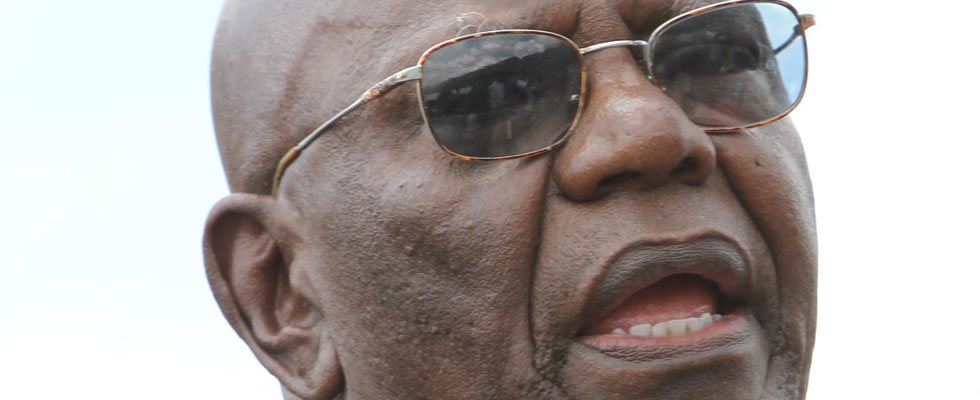 ZANU PF secretary for Administration Didymus Mutasa says he is too senior for the position of Speaker of the House of Assembly and was now eyeing a higher post.
VENERANDA LANGA
Mutasa told NewsDay in an interview last week that he would, however, take the post if his party found it prudent to nominate him again for the post, although his ambitions were no longer for that position.
Zanu PF is set to fill the posts of both Speaker of the House and President of the Senate following its high numbers of parliamentarians.
"I am no longer interested in the post of Speaker of the House of Assembly as I have done it before," Mutasa said. "However, if Zanu PF decides it should be me, I will take it."
He said within Zanu PF, the strongest contenders would be those who were previously nominated like party chairman Simon Khaya Moyo and Secretary for legal affairs Emmerson Mnangagwa.
Mutasa was the first black Speaker of Parliament from 1980 to 1990. Outgoing Zanu PF chief whip Joram Gumbo says the post of Speaker of the House of Assembly and Senate president was an important position normally reserved for senior members of the party.
He said former Speakers included party vetarans such as secretary for administration Mutasa, the late national heroes Nolan Makombe and John Nkomo.
Cyril Ndebele and Defence minister Emmerson Mnangagwa have also served in the same portfolio.
Gumbo, who is MP-elect for Mberengwa West, said: "That post goes with seniority. People like me are too junior for the post even if I was chief whip and the vice-president of the Pan African Parliament for five years. I have no ambitions for the post."
He said it was unlikely that the speaker, deputy speaker and senate presidents would be nominated from the MDC-T due to their low number of seats.
"We will, however, have to share chairmanship of Parliament portfolio and thematic committees," he said. MDC-T outgoing chief whip and Mutare Central MP-elect Innocent Gonese said his party would soon decide who to nominate to contest for the Speaker and Senate President posts.
Former member of the Speaker's panel Willias Madzimure (MDC-T) said he was interested in the post as he had the qualities.
"It is up to the party to decide who to second, but with the experience I got in the Speaker's panel the position will be good. Since voting will be through secret ballot, miracles can happen," he said.