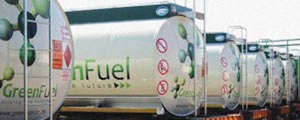 THE price of fuel has gone up with petrol selling at $1,70 per litre and diesel at $1,50 in a move that could result in a spiral of price increases of basic commodities.
Senior Reporter
The increase, which coincided with the release of last week's harmonised election results, is in response to a rise in oil prices on the international market.
Before the latest price, petrol was last week selling at between $1,50 and $1,55 per litre while diesel was selling between $1,38 and $1,40.
A survey by our Bulawayo Bureau revealed that most of the service stations in the city had increased their prices although some were still selling petrol at $ 1,52 and diesel at $1,40.
A petrol attendant at a service station in the city confirmed the price hikes and said he was waiting for a directive from his employer to do likewise.
"Most service stations have hiked prices. However, here we are still to do so. I am only waiting for a directive from my boss," he said. "I have been speaking to my colleagues in Harare who are in the same trade they are telling me that petrol has risen up to $2 per litre," The hike in fuel prices follows another increase by the previous government on March 9.
That was after the government had increased excise duty on fuel by at least 20%, a cost which was passed on to consumers by suppliers.
Announcing the price increases, Finance minister Tendai Biti said the increase in duty for fuel was among a cocktail of measures that the coalition government had agreed on to ensure polls were held.
The elections were held on July 31 and were won by President Robert Mugabe and his Zanu PF party.