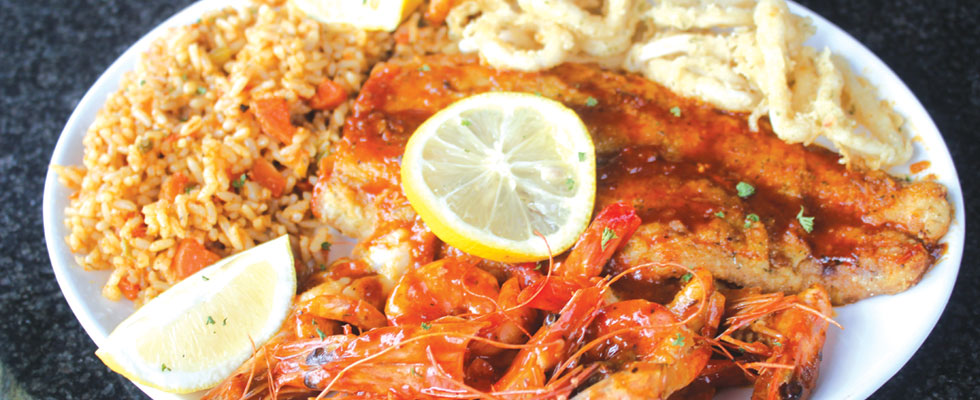 ON a fact-finding tour of Kwa Zulu-Natal, we stayed the last four nights at Tropicana Hotel, a three-star property on Marine Esplanade, Durban with splendid views of beaches and Indian Ocean.
Travel with Dusty Miller
Well, there certainly were magnificent vistas from my VIP double room on the 10th (top) floor.
I've stayed there twice before, at my own expense, somewhat lower down the pecking order and seem to recall dull views of a rather dreary car-park!
The hotel was fine as far as our party was concerned, but there are lots of fairly serious-sounding complaints, whinges and whines on TripAdvisor. Maybe management finally got things right?
I was disappointed the satellite TV "bouquet" didn't include an international news channel, but one call to the duty manager resulted in some brainless soapy, kid's cartoon programme or one of the less popular sports coming off and Sky News going on.
And, no, I didn't feel selfish. This was after 9:30pm and there were more than sufficient cartoon mice zapping cartoon cats, superheroes stonking evil dudes, weepy widows wailing and blokes playing soccer, rugger, cricket, cycling on the other channels to keep most happy.
Tropicana's help-yourself breakfast buffets were among the best I've eaten in any hotel throughout the world, with sufficient very helpful and friendly staff to assist guests on the Friday, Sunday and Monday.
Saturday was the day of the multi-million rand Vodaphone Durban July and the breakfast room, like most of Durban and much of KZN, was chaotic. I had to eat in an ante-room, which had little atmosphere, but that didn't stop me enjoying the kippers or smoked haddock I ate each day.
The hotel's pub, Clipper Bar, was cheerfully packed most times, serving one-plate special lunches and dinners for R29 (about US$2,90); a 440ml Windhoek Draught Lager was R18 (US$1,80) and many spirits were R20 a double: Prices which should have Zimbo operators squirming.
There's never such a thing as a free "educational" facility trip and our mythical itinerary announced a four hour workshop about our visit at Southern Sun Marine Parade Hotel, with half-an-hour earlier preparing for it: Cancelled, because — due to the big race — the hotel didn't have a single meeting room to allocate us. Shame! I love workshops and talkfests!
Instead of that, we caught up with the dolphin and seal shows at uShaka Marine World and I spent hours gawping at magnificent specimens on show at the largest aquarium in Africa. I thought it better designed, stocked and more interesting than the Dubai one. And that speaks volumes.
One night we were due to have supper at Betoa Restaurant, which Prof. Google knows nothing about and another at the Zimbabwean-owned Moyo Restaurant on the beachfront at uShaka, where—a couple of years ago — my party ate a magnificent brunch, before boarding the MSC Sinfonia for a coastal cruise to Portuguese Islands, Mozambique.
However, neither of these events happened. On one occasion, the majority of our party went shopping to a late-night mall and those of us who find such activities boring ate at the hotel.
The other night we visited an odd place called Max's Lifestyle Tavern in Umlazi, which is the largest township in Africa, if you accept their argument that Soweto (South-Western Townships) is by definition many such high density residential areas.
Downstairs, Max's looked like an up-market shebeen, but the upper floor, where we were entertained, was all chrome-glass-and leather larney, if rather soulless. I ate great boerewors, huku and "pap" (sadza), but it was very dry.
On mentioning that at the bar, a waitress leapt downstairs, returning in seconds with a jug of steaming gravy. The place improved and conversation grew more sparkling as drink flowed and we visitors from landlocked Africa got to know our KZN hosts better.
Also torrential rain slowed to a steady drizzle and the music became hearable and more to my taste.
After the morning uShaka episode, we drove to the docklands for lunch. Gertrude Banda (ex-Air Zim) now Zim and DRC country manager for South African Express and I had a lovely sea-food lunch at The Oyster Bar, served by a charming half-Zulu/half-Chinese girl called Sibusisiwe.
Most of the party, however, went next door to a Spur chain outlet and a young Muslim lady with us and elderly vegetarian woman went off looking for something meatless and Halaal.
Our trip to KZN was mainly to sample the new flight direct from Harare to King Shaka International Airport, which takes just over two hours and, of course, cuts out OR Tambo: a major blessing. But also to experience the running of the Vodaphone Durban July Cup. And what an experience that was!
I am not a gambler. The Muslim girl asked did I place a bet on the last race and I answered: "The last race I bet on was over 40 years ago, my dear!"
But atmosphere and ambience were priceless. Fashions veered between stunning, jaw-dropping, eye-opening and frankly ugly. As indeed did many of the people wearing those fashionable modes.
Hospitality was overwhelming. We were guests of KZN's government and its tourism wing; M-Net shared our verandah patch overlooking the winning post, so a few TV personalities, mainly totally unknown to me as I famously, or infamously, refuse to buy another receiver, wandered around.
We arrived at about 11am, to be met with snacks and hot drinks. Proper drinks were served soon afterwards. First two races were cancelled, because the racecourse was still pretty boggy from all the rains that had fallen. Last few races were under floodlights.
At one stage it looked like the whole meeting might be postponed due to rain. Then we heard rumours that if Mandela died during the week we were there, all RSA sport would be cancelled as a mark of respect. Probably the last thing, Madiba would want.
Lunch and supper were sumptuous buffets, although several of us were disappointed they appeared virtually identical contained no seafood, when seagulls performed demonstration flights over the verdant turf. For US$517 return, Durban is now two hours from Harare, thanks to South African Express.
dustym@zimind.co.zw