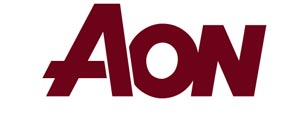 THE Competition and Tariffs Commission has approved the acquisition of Aon Holdings Limited majority stake by Masawara Mauritius Limited.
Victoria Mtomba
Masawara is a diversified investment company with direct interest in telecommunications, hospitality, agrochemicals and insurance, mainly in Zimbabwe.
The insurance broker and employee benefits firm, Aon Zimbabwe, embarked on a restructuring exercise after the Insurance and Pension Commission, the country's insurance regulator, raised concern over the company's ownership structure.
A source said the company bought 69,75% from Minerva Holdings, Aon's parent  company. Minerva is a unit of Minet Kingdom which is controlled 100% by AON Plc United Kingdom.
Minerva is a risk management insurance and insurance brokerage firm. "TA Holdings has a 30,25% stake in the company while employees have a 5% stake. The transaction has met the CTC market structure requirements," the source said.
Efforts to get a comment from Indigenisation minister Saviour Kasukuwere were fruitless as his phone was not being picked.
According to the country's laws, mergers involving foreign-owned companies should be approved by the Indigenisation ministry after meeting CTC requirements.
AON Plc early this year announced its move to exit the country in compliance with the country's indigenisation laws.
The indigenisation laws compel foreign-owned entities to sell 51% of their shareholding to locals.
Aon Zimbabwe is one of the country's oldest companies as it has been in the country since 1967.
The Insurance Act stipulates that a shareholder should not hold more than 40% in any insurance firm.
AON was suspended in January by the Insurance Pension Commission for failing to comply with the sector's regulations.
The commission also suspended its subsidiaries that include Aon Benfield, Aon Risk Services and Aon Consulting from taking new insurance and pension administration business.
The insurance firm operates four units — its flagship Aon Risk Services, Aon Risk Management, Consulting and Reinsurance. The company writes business for several listed and other private sector firms in the country.
Aon Zimbabwe (Private) Limited, Alexander Forbes Risk Services, Pan Africa Reinsurance Brokers and Marsh, according to the insurance regulator, are the country's top four insurance brokers accounting for 46,49% market share.