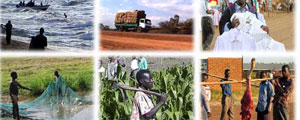 ZIMBABWE's post-election government should create a conducive economic environment which attracts foreign direct investment, economic analysts have said. Report by Business Reporter
John Robertson, a local economist, said the Zanu PF manifesto will not help the country to move forward as the indigenisation policy was based on changing ownership of already existing assets which will not generate wealth.
Before last Wednesday's elections, Zanu PF, which has reclaimed control of Parliament, was pushing for the indigenisation and empowerment policy as an election trump card. Zanu PF is expected to form the new government, marking an end to the shaky coalition formed in 2009 after a contested presidential election runoff.
"We need new money (fresh capital), ideas, investors and all these come with foreign investors. If the newly elected are selfish, the country will not move ahead. There is need to change the belief that wealth can be created by indigenisation, but by creating more jobs," Robertson told NewsDay Business at the weekend.
Another local economist Godfrey Kanyenze said the new government should focus more on the economy and an inclusive approach should be adopted for social dialogue.
"There is need to sort out the economy. It rebounded between 2009-2011 and moderated in 2012 and 2013. Basically, there is need for reforms and mergers to address issues undermining growth," Kanyenze said.
He said the debt overhang of $10,7 billion should be dealt with considering that the inclusive government had agreed on the Staff Monitoring Programme with the International Monetary Fund.
The Confederation of Zimbabwe Industries (CZI) president, Charles Msipa, said the new government should create an enabling environment to attract foreign direct investment to address capital requirements in the economy.
"The successful conclusion of peaceful and credible election will establish a foundation upon which we as CZI as well as the private sector can collaborate with policymakers to create and implement an economic blueprint that sets the stage for robust economic growth and employment creation across all sectors of the economy," Msipa said.
The economy has been facing various challenges that include shortage of power, working capital, low capacity utilisation that is at 44,7%. The manufacturing sector witnessed major company closures in the first half of this year as firms fail to compete with the influx of goods from neighbouring countries.
The economy has, during the past few months, shrunk due to limited FDI inflows and underperforming of key economic sectors. Outgoing Finance minister Tendai Biti last month revised year-end economic growth rate to 3,4% from the initially projected 5%.