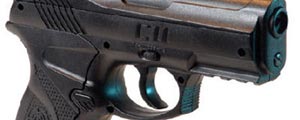 HARARE Businessman Irvin Mereki was yesterday found dead at his Avondale flat in a suspected suicide case after allegedly murdering a woman believed to be his second wife.
Report by Blessed Mhlanga
Mereki was linked to the now defunct Lengthens Football club as one of its main sponsors and also owned Alex Hasson Sales, a car dealership in Harare, among other business interests.
Police confirmed the incident, but could not disclose details as investigations were still underway.
"I can confirm the death of Irvin Mereki and another female victim who is yet to be identified," said Police spokesperson Senior Assistant Commissioner Charity Charamba.
The Mereki family could not immediately say what had transpired, saying they were also still in the dark.
"It's still a matter with the police and we are not sure what happened. We just hear that he was shot. We don't know whether he shot himself or he was shot," said a member of the family who refused to be named.
Information gathered at the deceased's home where mourners were gathered indicated that Mereki could have used a gun which had a silencer and as a result neighbours did not hear gunshots.
Mereki's friend, who also spoke on condition of anonymity, said: "When I got to the house I found the maid trying to break the bedroom door around 8am. She told me she had knocked on the bedroom door several times, but did not get a response. When we eventually opened the door I saw him lying in a pool of blood together with his wife."
When NewsDay arrived at Mereki's house at 4 Beeston road, The Grange, where mourners are gathered, family members were making efforts to send an emissary to the relatives of the yet-to-be-named female victim.