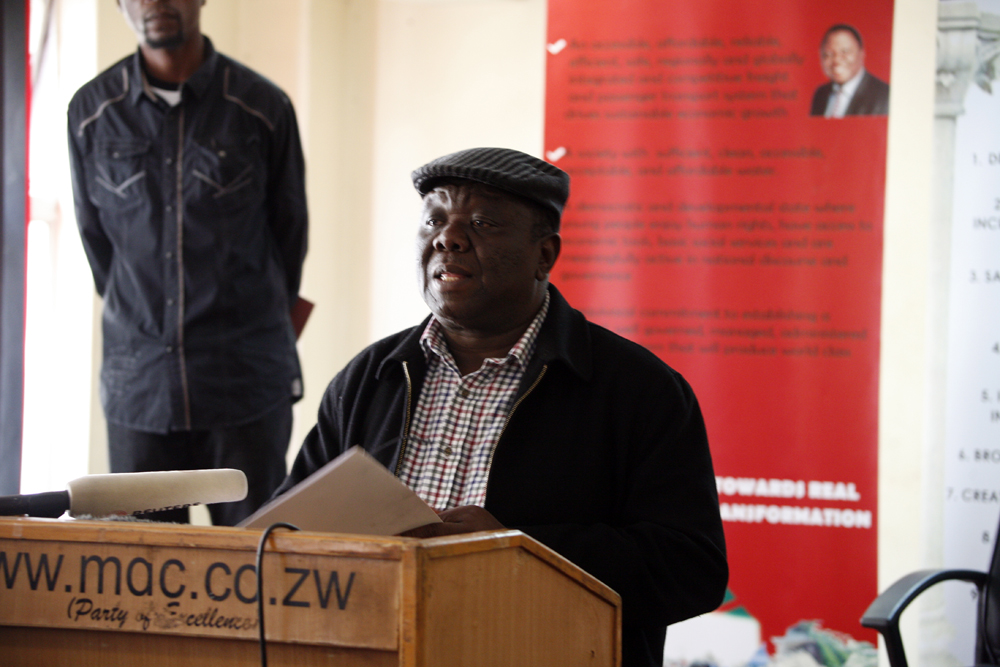 MDC-T will present a dossier with evidence of poll rigging to the local courts, the African Union and regional body Sadc in order to push for a fresh election, party leader Morgan Tsvangirai has said.
Report by Tapiwa Zivira
"We are calling for a forensic audit on the election, from the voters roll to the ballot paper printing," he told reporters and diplomats at his Highlands home this evening after his party held a National Executive meeting today to discusss the elections issue.
Tsvangirai had earlier announced his party's reservations over the late production of the voters'roll by the electoral body, the Zimbabwe Electoral Commission (Zec)
Zec only availed hard copies of the voters roll on the eve of polling day.
Earlier reports had indicated that the MDC-T intends to engage in the street protests against Zanu PF's poll victory, but Tsvangirai said his party "is resolved to pursue peaceful, democratic and constitutional remedies to this crisis."
Tsvangirai, whose party is facing a huge loss to Zanu PF in the just ended harmonised elections, said MDC-T will also, in protest, not recognise the results of the polls and will not participate in any form of government until the issue is resolved.
The former Prime Minister of the coalition government tasked to ensure a raft of governance reforms in the 2009 Global Political Agreement facilitated by Sadc after the 2008 poll stalemate said his party "will not do what we did in 2008" and join with ZANU to "sanitize" this election.
"Once this is resolved, a free and fair election must be held soon," he said.
Tsvangirai said evidence his party had gathered show victory had been wrestled from his party.
"We did not lose this election. We have won it. This is not a personal issue, it is a national issue."
The former trade unionist also claimed the impasse had thrown Zimbabwe into a fresh crisis.
"The fraudulent and stolen election has plunged Zimbabwe into a constitutional, political and economic crisis," he said.
More details to follow.