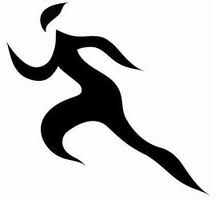 NAIROBI — Kenyan athletes and officials have come under fire after failing to translate their legendary running prowess into a promised sweep of distance medals at the IAAF World Championships in Moscow.
AFP
Particularly painful was a dismal ninth place finish in the men's marathon, which saw the East African distance giant humiliated by runners from Uganda, Ethiopia, Japan and Brazil.
"The men's marathon was a disaster. We expected to see a one-two Kenyan finish, but the athletes who were expected to do well were nowhere to be seen," said three-time world steeplechase champion Moses Kiptanui.
"In the men's steeplechase, Kenya should have swept all the medals, but the team officials failed to instil the spirit of team work among the athletes," he added.
The Daily Nation newspaper praised the national team for taking a "bagful of medals", but criticised a "lack of harmony and teamwork", noting reports of arguments between officials at Athletics Kenya were "very disturbing".
The sentiments were echoed by Kenya's IAAF High Performance Training camp coach, Joseph Ngure.
"The performance was more individualistic than a team effort, there was no coaching strategy," he said.
"The athletes appeared disjointed and did not compete as one team. The officials should have addressed the glaring differences among the athletes to bring cohesiveness during and after the competition."