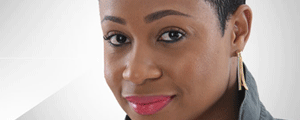 Zimbabwe's hot and sexy Pokello has been Evicted from the Big Brother House. The ever-graceful lady simply kissed her man, Elikem before passing hugs around to the rest of the Chasemates.
Report by BBA
There was an akward silence and a few whispers here and there as the Zimbabwean Housemate made her way through the Chasemates.
Pokello followed her favourite Housemate and best friend Bassey who became the 15th Chasemate to be booted out of The Chase.
Leaving behind her beloved Elikem is possibly one of the hardest things she's had to do throughout her stay in Biggie's House. But as we all know, the lovers in Biggie's House are bound to either leave together like LK4 and Koketso or leave one after the other like Bolt and Betty.
Earlier in her Diary session, Pokello said her goodbyes to Biggie, stating how content she was with her stay in his House and even happier about her game.
When Biggie asked her whether she'd miss Elikem, she admitted with no doubt that she would and insisted that this was not the end of his game but hers.
In her interview with IK on the red couch, Pokello said she was really feeling Elikem and was ready to wait for him out of the House.
What will you miss the most about Pokello?