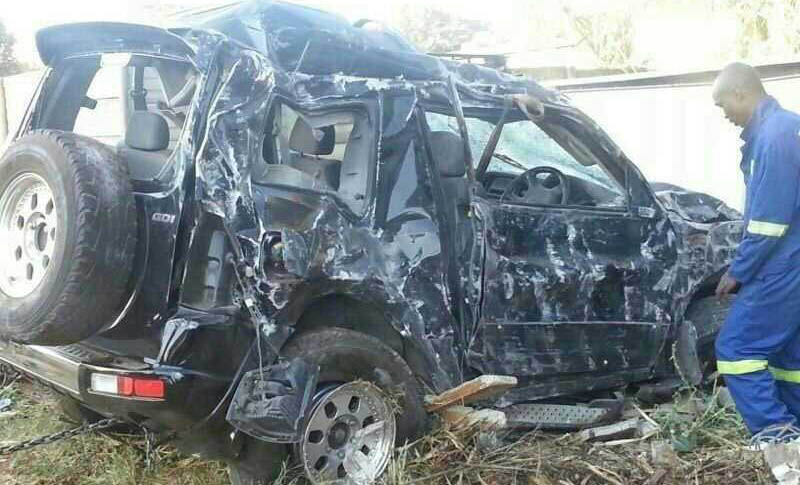 A MEMBER of the Young Sables, Nicholas Burnett (17), was on Tuesday killed in a traffic accident in Harare.
REPORT BY HENRY MHARA
The flanker was driving along Second Street when the accident occurred.
Young Sables manager Tungamirai Mashungu confirmed the accident.
"The information I have is that he was driving along Second Street extension on Tuesday afternoon when he failed to negotiate a curve and his car rolled several times before landing. He suffered broken ribs and a punctured lung. He was taken to the hospital, but died a few hours later," said Mashungu.
Mashungu said the 17-year-old St John's College student was on his own when the accident happened.
The multi-talented Burnett who has also represented the country in swimming, died three days after returning from South Africa where he was part of the Young Sables team that took part in the Craven Week last week.
The Young Sables won two games and lost to Namibia in the last match on Saturday with Burnettt lasting just five minutes of that match owing to an injury.
"It's sad that we have lost one of the best prospects in the sport. He had the potential to be one of the best players. Our thoughts and prayers are with his family. May Nick's soul rest in peace," added Mashungu.
Burnett made his second appearance at Craven week after he played at the same tournament last year.
By yesterday morning, the world had started sending their condolence messages to the Burnett family.
Swimming icon Kirsty Coventry posted on her Twitter page, "Zimbabwe Swimming and St John's School have lost an admirable kid and a great athlete. My strength and support are with his family. RIP Nick".
Burnett was part of Zimbabwe's 2011 All-Africa Games swimming team in Mozambique and has represented Mashonaland Province on the local front.