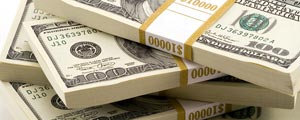 STATE-OWNED telecoms company TelOne has embarked on a programme to recover $50 million from debtors during the next quarter as the firm seeks to boost its working capital, a company executive has said.
Report by Acting Business Editor
TelOne chief executive officer Chipo Mtasa yesterday told NewsDay that the company had implemented debt collection measures.
"We are targeting in excess of $50 million over the next quarter, said Mtasa. " We are working with four banks — CBZ, Stanbic, ZB and Kingdom — to ensure that we reduce congestion at our banking halls."
Yesterday the telecoms company issued a notice announcing that it would conduct visits to all clients with outstanding telecommunications service bills. The mandate of these visits, according to the statement, is to confirm the outstanding amounts as well as negotiate payment plans with the affected clients.
The telecoms company, which is battling against mobile phone operators that have since the introduction of multiple currencies in 2009 embarked on network expansion programmes, has also implemented a stop order arrangement with the Public Service Commission to widen the revenue base.
Experts say although some people still use landline phones for communication across distances, the numbers are sharply declining as new multimedia technology takes strong hold.
TelOne has, according to official figures, 470 000 fixed lines that are used by households and companies. These include CDMA, a mobile fixed line which can be used both as a landline or mobile phone. Subscribers can also use it to access the Internet. Econet Wireless, the country's largest mobile phone operator, has nearly 10 million subscribers.
Currently with an estimated market share of 15%, fixed lines, according to Mtasa, currently account for 60% of the company's revenue while data and value-added services make up the remainder.
TelOne is one of the 10 parastatals earmarked for restructuring by the government. The country has 78 parastatals that record losses and are a burden to the fiscus as they have to be financed through Treasury.
According to Finance minister Tendai Biti, government departments are one of TelOne's biggest debtors due to limited fiscal space within Treasury.