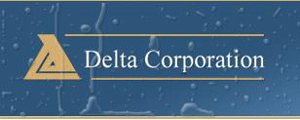 ZIMBABWE Stock Exchange-listed beverage maker and distributor Delta Corporation has shrugged off an underperforming economy, scooping the overall winner's prize for the Zimbabwe Independent quoted companies survey at a time when other listed firms are struggling.
Report by Business Reporter
Cigarette maker British American Tobacco (BAT) was voted runner-up, while TSL won an award for the best turnaround strategy during the presentation of the annual survey last night. The awards are sponsored by CBZ Bank.
Delta, according to the survey, achieved an impressive 69% share price return in the period under review, making it the biggest stock on the market by capitalisation after it breached the psychological $1 billion mark.
"More importantly, this performance is on the back of $161 million worth of Delta shares changing hands — making it the most liquid stock on the bourse," said Ranga Makwata, one of the judges.
"While Delta clearly performed very well on the quantitative benchmarks, we also scored them quite highly on the qualitative issues such as corporate governance and leadership. One may make the case that as part of SABMiler, Delta benefits from a multinational corporation's institutional leadership as well as financial and technical muscle."
The year 2012 was a very difficult period for business as the economic fundamentals worsened, while political noise intensified to the detriment of growth in the economy.
Aggregate demand declined in sympathy with shrinking disposable incomes as households accumulated too much debt and were barely able to settle them.
"Companies experienced slow turnover in stock while debt levels rose as borrowers failed to settle on time. There was an economy-wide shift in strategy from chasing volumes and margins to cash sales and more vigilant management of debtors. The buzzword was cash instead of growth as was the case in prior years," Makwata added.
Turning to BAT, the survey said the company emerged weaker after Zimbabwe's decade-long economic meltdown, but was quick to get out of the woods, owing in part to improved volumes and good leadership.
Other winners include: Banking: FBC Diversified: Innscor Food processor: Dairibord Insurance: FMHL Manufacturing: Cafca Mining: Falgold Property: ZPI Retail: OK Zimbabwe