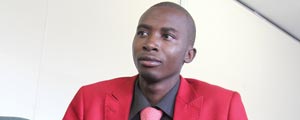 GOSPEL musician Mathias Mhere has landed himself in trouble for double booking over the weekend.
Report by Tawanda Marwizi
Mhere was booked for a show in Harare Gardens on Saturday and another one in Chiredzi at the launch of the Zimbabwe Amalgamated Housing Association (Zaha) on that same day.
Zaha director Killer Zivhu said he phoned the musician asking if he was on his way, but was told that he had another show.
"I was surprised to hear that he had another show on that same day, yet we had fully paid him his money and above all he is our ambassador for charity homes," Zivhu fumed.
He accused the artiste of being unprofessional in lining up his shows.
"When we work with artistes we believe they are the people who are professional and guided, but if they act like this, then it becomes a problem.
"Efforts to get him on his mobile were fruitless because he would not answer. That's how I came to realise that he was not coming," Zivhu said.
He said they would call a meeting first before they took legal action.
Sources close to the musician said he finished performing in Harare at around two o'clock in the afternoon and it was impossible for him to travel to Chiredzi. Yesterday Mhere said he could not comment on the matter until they meet with Zaha.
"I have no comment for now until we have a meeting with them," he said.
Tryson Chimbetu, Sandra Ndebele, Morgan and Tendai Dembo and several local artistes also performed at the same event.