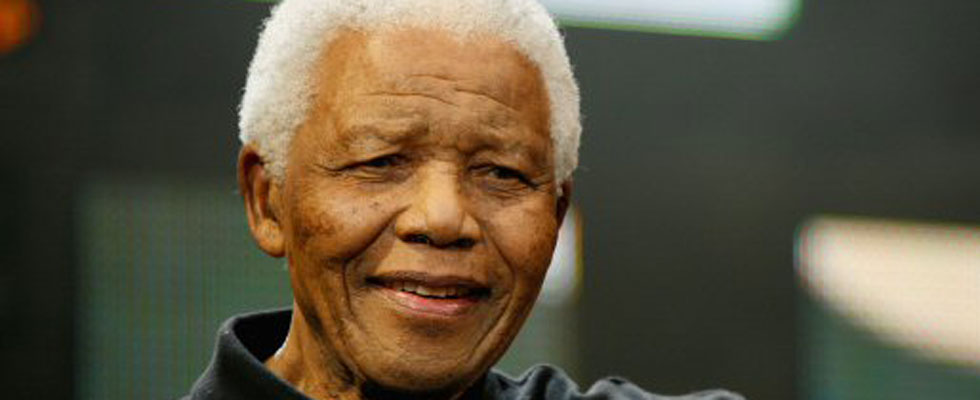 JOHANNESBURG — Former South African President Nelson Mandela was set to spend his 95th birthday in hospital yesterday, as his youngest daughter said he was making "remarkable" progress.
News24/Telegraph
As admirers around the world prepared to honour his legacy through a tidal wave of charitable acts, Zindzi Mandela said her father was now able to communicate and watch television.
"He is making remarkable progress," she told Sky News, adding that when she visited him on Tuesday he was "watching TV with his headphones".
"He responds very well . . . with his eyes and he nods and sometimes he lifts his hand like to shake your hand."
"Madiba remains in hospital in Pretoria, but his doctors have confirmed that his health is steadily improving," President Jacob Zuma said in a statement using Mandela's traditional clan name.
After six fraught weeks in hospital for South Africa's national icon, that was welcome news to the many South Africans planning to mark his milestone birthday.
Children in schools around the country were set to kick off the day by singing Happy Birthday to the former statesman, who also marked 15 years since he married his third wife Graça Machel.
Meanwhile, biker gangs would clean streets, volunteers would paint schools and politicians would spend 67 minutes on worthy projects — to mark Mandela's 67 years of public service.
Near Pretoria, Zuma himself would try to channel Mandela's cross-community appeal by delivering government housing to poor whites.
The government would also host a ceremony for the symbolic handing over of Mandela's new high-tech ID card, which would be received by Zindzi. The event would be laden with meaning in a country where apartheid was enforced by pass books, which black citizens were forced to carry and which limited movement to certain areas at certain times.
The United Nations declared the Nobel peace laureate's birthday Mandela Day in 2010, but for many this year it took on extra poignancy. Mandela has spent the last 41 days in a Pretoria hospital in a critical but stable condition after being admitted for a recurring lung infection.
"There was a time that we were all extremely anxious and worried, and we were prepared for the worst," said Zindzi. "But he continues to amaze us every day."
Breathing with the help of a machine, family and friends have said he is now responding to treatment. His successor as President, Thabo Mbeki, even suggested he might be discharged from hospital soon.