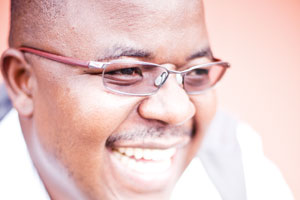 UNITED STATES-BASED gospel musician Comfort Manyame, who is currently in Zimbabwe for the Zimpraise Live DVD today, says he is here to bring a different feel to local worship music.
REPORT BY ENTERTAINMENT REPORTER
Manyame, who will also release his latest album Buruka-Songs for Worship and Inspiration in Zimbabwe, said he had also collaborated with various local artistes including Mabel Madondo, Macdonald Mcdee Chidavaenzi, Prince Mafukidze and Sharon Manyonganise.
"Zimbabwean people can expect the deep worship aspect and deep lyrics arrangement to complement Zimpraise work," Manyame said.
He said he was excited about working with other local musicians and although the industry was lacking in many aspects, he was happy with the fact there was still growth of talent.
This year, the Zimpraise Live DVD Concert will have over 35 songs that have been arranged by the music director and chief executive officer, Joseph Madziyire.
"The songs will be broken down into sessions and there will also be a special session where Zimpraise will perform with a selection of renowned gospel music artistes like Sabastian Magacha, Matheas Mhere, Pastor G, Kudzai Sevenzo and Comfort Manyame all the way from America, among others," Zimpraise public relations officer Tendai Zhou said.
Zhou added that the event would this year begin in the afternoon and end later in the evening, unlike last year when it started late because of the Zimpraise Legendary awards that were running concurrently with the concert, whereas this year there will be less talk and more of music.
"All is set for the event, the choir is ready. We have been having rehearsals since February and it is safe to say that everything is in place now," he said.
The choir is currently taking part in a team-building and prayer retreat for a week in preparation for the concert.