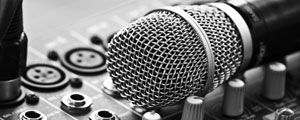 THE Old Skool music craze that swept through the local music terrain over the last few years could be on a downward trend, but mature listeners will always love the songs that remind them of their golden youthful moments.
Entertainment Reporter
Although popularity seems to be shifting towards reggae and dancehall music sessions during weekend outing moments for many people, especially in the capital, the nostalgic moments brought by old skool music still make the best pastime slots for the mature.
It is for this reason that Gaby's upmarket restaurant at Travel Plaza in the capital has introduced old skool sessions when other night spots are shifting from the genre.
This weekend marks the restaurant's second weekend sessions of old skool music at the joint.
Since last weekend management at the restaurant decided to give diners a treat of good old skool tunes on Fridays and Saturdays between 6pm and 10pm.
Experienced old skool spinner DJ Eazy has been given the mandate to ensure mature fans get the best of yesteryear international hits.
The disc jockey said he is glad to be involved in the old skool revival mission.
"I have done old skool music at a number of joints and I am confident people will like our selections at this spot," said DJ Eazy.
"We might drop one or two current hits here and there, but our mandate is to take people down memory lane through yesteryear hits.
"Gaby's is one of the few places in town that are still offering this type of music."
DJ Eazy said big venues that used to offer old skool had shifted to other genres because most of their patrons were not mature music listeners.
True to the DJ's assertion, most open air joints that played old skool music changed their music selection strategies when yesteryear music seemed to attract fewer audiences.
Some of the joints have folded while others now depend more on live shows as well as reggae and dancehall sessions that are popular in the capital.
An official at Gaby's Restaurant said they had seen it fit to offer memorable weekends to their daily diners.
"During the week our restaurant opens between 8am and 8pm but we have received requests from diners that want to have their weekend evenings of entertainment at this place," said the official.
"We offer in-house and outside catering during the week and this programme is meant to keep in touch with our clients at their time off the busy weekly schedules.
"Exciting weekends are in store for our clients and every other mature listener that savours old skool music and traditional as well as contemporary dishes."