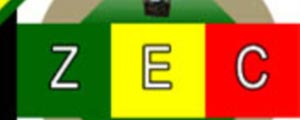 A GERMAN embassy counsellor Peter Primus says the electoral processes leading up to next week's harmonised polls lack transparency.
REPORT BY STAFF REPORTERS
In an interview with NewsDay early this week, Primus said lack of clarity was putting the holding of free and fair elections in doubt.
"It is very unclear. On the surface it looks OK. There is a lot of rushing and a lot of unclarified issues. We have some voters who were disenfranchised in the special voting process. It has not been a perfect start," he said.
Primus added that although he could not outrightly judge on whether the poll would be free and fair, the Zimbabwe Electoral Commission (Zec) lacked transparency in its processes.
"I cannot make a judgment on whether there will be free and fair elections, but too many things are not clear. It is not transparent enough and we don't know what is happening behind closed doors," Primus said.
He was, however, happy that Zec had accredited a lot of observers and that there had been few incidents of politically-motivated violence reported so far.
"We are happy now we have a lot of observers. We are happy also that that there has not been many incidents of violence," he said.
Zec on Tuesday approached the Constitutional Court seeking an order allowing members of the uniformed forces that failed to vote during the special voting process to do so on July 31.
Over 26 000 officers failed to vote as a result of bungling by Zec.