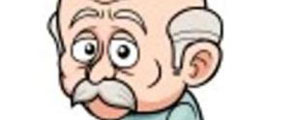 PRIOR to his death, former Mines and Mining Development minister Edward Chindori-Chininga had been forewarned of his sad fate by the rapidly popular faceless Facebook character Baba Jukwa.
Newsday Editorial
On his timeline on the social network service outfit, Baba Jukwa claims that he is a "Concerned father, fighting nepotism and directly linking the community with their leaders, government, Members of Parliament and ministers." Since joining Facebook on March 22, 2013, the character, who claims to be a high-ranking Zanu PF functionary, has had an astronomical growth in the number of followers and as we went to Press yesterday they numbered 161 131 and many more are still liking "him". Through Baba Jukwa, thousands, if not millions, of Zimbabweans have had the opportunity to glance at juicy and horrific incidents that might have happened in the country since Independence. The page unravels alleged operations of the Central Intelligence Organisation, allegedly exposes the ongoings in Zanu PF and warns people who are on the "hit list". Above all, Baba Jukwa urges Zimbabweans who are eligible to vote to go and register in the ongoing voter registration exercise so that they will be able to vote in the forthcoming elections. That has made Baba Jukwa popular.
In his words of warning to the late Chindori-Chininga, Baba Jukwa said: "The Mashonaland Central mafia is planning to sink Edward Chindori-Chininga and replace him with their puppet. They are accusing him of co-operating with Baba Jukwa to divulge information about some of the things that are taking place in the party and in the province."
That the former minister met his fate under unclear circumstances a few days after this "premonition" raises eyebrows. He was an active MP and recently commissioned a report as chair of the Parliamentary Portfolio Committee on Mines and Energy on diamond mining operations in Marange.
He had launched an investigation into the sensitive diamond mining sector. This inquiry must have ruffled feathers. Although he was part of the Zanu PF system, Chindori-Chininga would even take his peers in the " revolutionary party" to task on issues of transparency and accountability. Mines minister Obert Mpofu and his Justice counterpart Patrick Chinamasa would testify to that.
The controversial circumstances of his death have uncanny similarities to what happened to the late Zanu PF cadres like Sydney Malunga and Zororo Duri who were also outspoken against fellow party members.
There is no evidence to suggest that Baba Jukwa was spot-on when he forewarned the Guruve MP, but it will be naive to ignore what this Facebook character says as we go towards watershed elections.