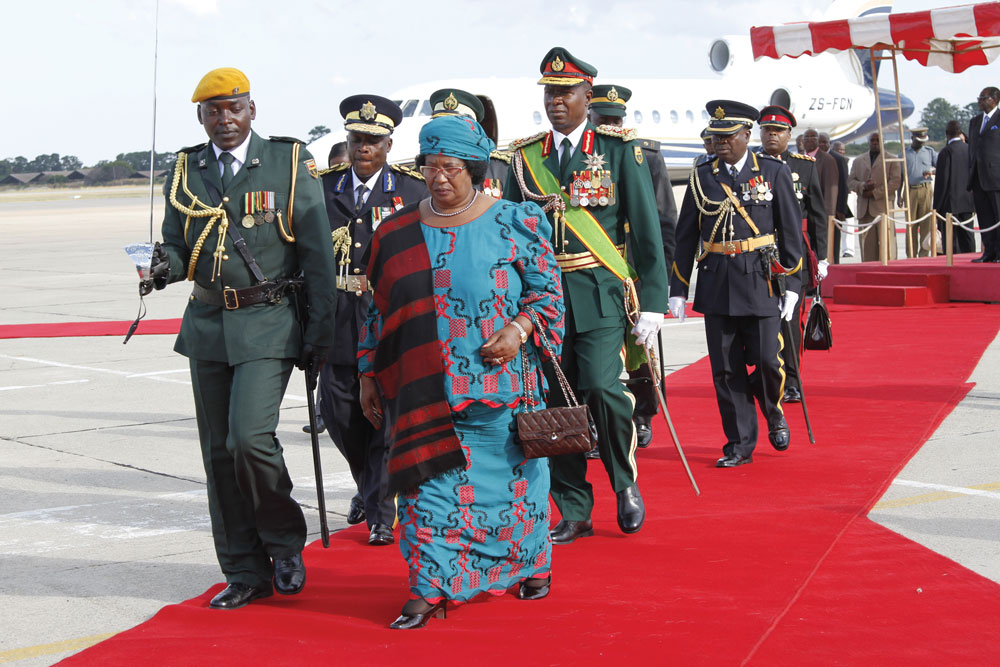 MALAWIAN donors and Western nations have expressed concern at the direction that country is taking after President Joyce Banda said she will emulate Zimbabwe's land reform programme.
Staff Reporter
With a land Bill presently before Parliament, major donors fear Banda's statements could rattle the country's financiers.
According to a Malawian newspaper, Nyasa Times, the donors and Western nations sought an audience with that country's Foreign Affairs and International Co-operation minister, Ephraim Chiume, seeking clarification on Banda's comments.
Chiume reportedly met with ambassadors from the European Union, the United States and the United Kingdom last Friday, following which he issued a statement saying Banda had not said Malawi would emulate Zimbabwe.
EU resident representative to Malawi Alexander Baum said there was something inconsistent about the statements attributed to Banda, although he would not confirm whether such a meeting took place.
"Given that President Banda is genuinely promoting Malawi's participation in the G8 initiative on agriculture and food security and the strong role the private sector plays in it, it is more than welcome to clarify any misrepresentations or misunderstandings around the reports also publicly," Baum is quoted as having said.
With an African food summit, "Grow Africa", being held this week, Baum said it was important that a clarification be made before then.
He said the situation in Zimbabwe was different from the one in Malawi and the land Bill before the legislature did not suggest that the country was Zimbabwe-style land grabs. On a State visit to Zimbabwe, Banda commended the country's land reform, saying she planned to copy it.
But this has caused consternation in Malawi, a country that heavily relies on donor support for most government programmes.
Zimbabwe's much reviled land programme saw white commercial farmers being forcibly ejected from their farms, leading to widespread food shortages.