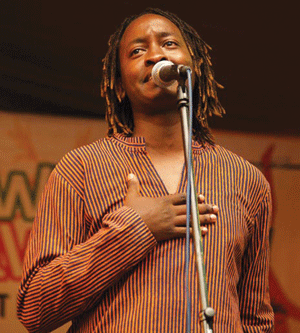 ORGANISERS of the Zimbabwe Umoja Cultural Flying Carpet will on February 23 (next Saturday) hold auditions for artistes at the University of Zimbabwe's Beit Hall to beef up their team for the 2013 programme.
Report by Munesu Nyakudya
About 60 singers, instrumentalists and dancers are expected to converge at the hall for the selection process. The organisers said they would select 15 artistes aged between 18 and 30.
Umoja national management team member Rumbidzai Chipendo said they would consider gender balance in their team.
"Our wish is to have gender balance in the group. We usually face challenges with ladies who are not outgoing and are mostly discouraged from joining such groups at home," she said.
"We will combine new artistes with some from the 2012 group so that we have a strong team to represent the country at the regional competition."
Umoja Cultural Flying Carpet is a programme working for peace and development of societies through international cultural collaboration.
It involves seven countries, namely Mozambique, South Africa, Tanzania, Kenya, Ethiopia, Zimbabwe and Norway.
Annually, Umoja hosts festivals in member countries and this year's event takes place in Maputo, Mozambique in October.
Renowned African musicians are invited as guests at the festivals to share experiences with young artistes and stage performances.
Eric Wainana from Kenya, South Africa's Ray Phiri and Oliver Mtukudzi have been guests at previous festivals.