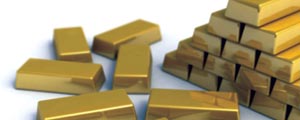 THE Gweru Magistrates' Court has referred to the Supreme Court a case in which Australian-born businessman Lee Waverley Jones and a local man Williat Mupepe are being charged for allegedly externalising over 600kg of gold.
Report by Blessed Mhlanga
Jones, who is in a legal wrangle over the control of Kwekwe gold-rich Chaka Plant and Mine with Zanu PF's William Mutomba, was arrested in 2006 over allegations of violating sections of the Gold Trade Act after he allegedly failed to sell over 600kg of gold to Fidelity Printers.
The matter then took six years before it was brought to court leading to Jones' lawyers Valentine Mutatu and Jethro Nyarota applying for the matter to be referred to the Supreme Court.
The lawyers argued that their client's right to a trial within a reasonable time was violated and their capacity to mount a sound defence had been compromised after police seized and never returned company documents and computer data six years ago.
Regional magistrate Morgan Ndimire granted the application noting that the State had failed to give a satisfactory reason to justify the delay.
"Six years is certainly enough to trigger an inquiry into the delay of the matter and it compromises the defence ability to mount a full and fair defence, especially after computer data was confiscated and taken somewhere," said Ndimire.
Jones, who was director of Homesteak Mining and Technical Services, and Mupepe, employed by the same company, are accused of failing to remit 633kg of gold to Fidelity Printers from January 2001 to December 2004.
Jones and Mupepe will seek a permanent stay of prosecution if their referral succeeds.