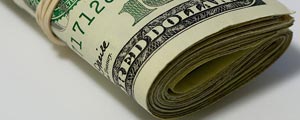 LONG-DISTANCE bus operators have increased fares to take advantage of the increased number of people travelling ahead of the Christmas and New Year holidays.
Sheryleen Masuku
A survey carried out by NewsDay at Bulawayo bus termini revealed that transport operators'  were scrambling to capitalise on the last minute rush by holiday travellers.
A taxi driver at Entumbane bus terminus who refused to be named said fares had been increasing daily since the beginning of the festive season.
"It's just that it's that time of the year when things go up. It's not surprising because it's Christmas period and transport costs generally increase because there are a lot of travellers," he said.
"But fares have been rising since the beginning of this festive season although some operators who ply the route to Botswana increased fares long back as they anticipated that there will be a lot of people travelling this Christmas."
The most affected travellers were those going to Binga and Victoria Falls who have seen fares going up from US$15 to US$25. Buses from Harare to Bulawayo also increased fares to $20, up from $15.
There was congestion at various terminuses around the city as travellers embarked on long distance trips to visit relatives. Meawnhile, Zimbabwe Passengers Association secretary-general Paul Makiwa called on the government to intervene.
"What is happening is not right," he said. "Next year, we will ask the government not to give out special prices."
"Prices must remain the same throughout.What we fail to understand is that local commuter omnibuses operators have not increased their fares, but long distance fares have increased."