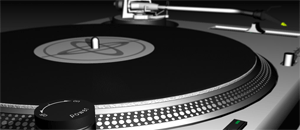 HARARE Borrowdale Racecourse Reggae crooner Jah Prayzah will join forces with Sulumani Chimbetu for a show at the Borrowdale Racecourse on Sunday afternoon.
By the Entertainment Reporter
Las Vegas Sports Café Located at Mhishi, Mufakose, this newly-opened spot is the place to be for music lovers in and around the high-density suburb tonight.  Jazz fans can expect some soothing tunes and all the classic hits courtesy of the vibrant and jazz outfit Too Open.
Musakanene Open Air Bar Situated in one of the trendiest parts of the city, this venue will offer an array of night gigs for party goers and open air entertainment buffs. Tonight, this joint presents the "Musakanene Open Air Friday" courtesy of DJ Gats Senior and DJ Calypso dropping your favourite old school party jams. Tomorrow the "Saturday Night Live" will be rocking with Dzimbabhwe Mbira Crew. On Sunday, there will be the usual dance fiesta with the New Class Dance troupe returning on stage by public demand.
City Sports Bar Dancehall Queen Lady Squanda will tonight rock the City Sports Bar giving the venue a different feel of music. Tomorrow, Peter Moyo performs at the venue. It will be his return to the capital following the successful commemoration gig in honour of his late father that was sponsored by City Sports Bar directors last week at Harare Gardens. Holly's Hotel Holly's Hotel will tomorrow host the jazz outfit Too Open and on Sunday, Progress Chipfumo makes a date with his fans for his weekly slots.
Circus Night Club The Circus Night Club tonight presents the "Divas and Hustlers" November edition. DJ  Banks, DJ Charlie, DJ Chaps back to back with DJ Carter, DJ Ren-X and DJ Dee Nosh will spin the wheels later in the night.
Takashinga Cricket Club Takashinga Cricket Club tonight presents "Tha Weekend Open Air Turn Up" with DJ Flava and DJ Snaka together with the old school master DJ CR on the decks. The party starts at 6pm and continues the following day. On Sunday, revellers can expect to rock in sensational grooving style with all the three DJ's from 1pm.
Tipaz Night Club Mukudzei Mukombe, popularly known in the music circles as Jah Prayzah, will tonight stage a show at Tipaz Night Club in Shamva before he takes his bandwagon to Zimunhu Night Club in Epworth where he will be supported by Progress Chipfumo and talented dancehall star Freeman. Jah Prayzah wraps up his weekend shows with an appearance at Borrowdale Race course on Sunday.
Mary Mount Teachers' College (Mutare) Dendera star Sulumani Chimbetu will tonight belt out some dendera vibes at Mary Mount Teachers' College. This show is back by public demand. Tomorrow Sulumani thrills revellers at Vhengere Hall in Rusape.
Royal Club (Bulawayo) Located in Bulawayo, this venue tonight hosts sungura musician Nicholas "Madzibaba" Zacharia and the Khiama Boys. Tomorrow, the band retreats to Gweru where it will stage a gig at Takarangana Night Club. On Sunday, fans can expect to mix with Madzibaba at Mbizo Inn in Kwekwe.
Chiedza Hall (Zvishavane) Upcoming dendera musician Douglas Chimbetu tonight makes a date with his fans at Chiedza Hall in Zvishavane. Tomorrow, Douglas performs at Manjengwa Night Club in Shurugwi and on Sunday he brings the house down at Manjoro Hotel in Rimuka, Kadoma.