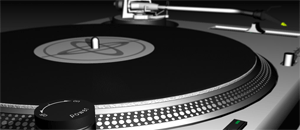 HARARE Room 10 Revellers will tonight be treated to a live performance by one of South Africa's leading DJ's, Black Coffee. He will be supported by some of Zimbabwe's finest DJ's, TBass, P-Stylez and Jason le Roux.
Hellenic Sports Club C&A Entertainment tonight host a party themed "Barry is Back in Town". Six DJs namely Barry from Bulawayo, Otis "The Flow" Fraser, Luwa Luwa, Courtney D, Munya, Atlanta Kid and Tich Mataz will take turns to entertain revellers.
Westgate Shopping Mall Tomorrow afternoon, Zimtorque and Venom Customs will host a Zim Modified Car Festival. Various motoring and bicycle companies will showcase and rave off their modified vehicles and bicycles during the event. A lot of entertainment activities including modeling and DJ clashes have been lined up for the day.
Circus International Night Club The club will tomorrow evening host a "Viva la Vodka" (ladies and drinks) event. DJs S Baker, Dee Nosh and L-Roy (D&L) will be on the decks entertaining guests.
Fahrenheit Tomorrow evening, the Eastlea venue will host the final "Fahrenheit Saturday Night Party" of the year themed "The Summer Jam". Dress code for the event is summer wear including shorts, flops, vests, caps and shades. DJs Rax, Raydizz, Rawse and guest DJ Reverb will also play fresh music including urban hip hop, RnB, dancehall and house, among other genres. Free shots of whisky will be given away to lucky guests.
Chez Ntemba DJs Dollar Bill and Seductive Gee will entertain revellers on the upper section of the club, while DJs Ben and Luckerz will be playing rhumba rhythms on the bottom section.
Jazz 105 Ever rising star Alexio Kawara and his Shades of Black perform at the home of jazz tonight. They pass the button to the formidable Jazz outfit Jabavu Drive tomorrow.
Takashinga Cricket Club "Tha Exquisite Weekend" kicks off tonight with Highfield's selectors Mix Master, DJ Flava, DJ Snaka plus old skool expert DJ CR from 6pm till late. The party continues tomorrow from 2pm till late. On Sunday the event begins at 1pm.
Hwenje's Village Tonight it is a dance affair with Diamond Queens dance group. Tryson Chimbetu takes the reins tomorrow. He will be supported by this year's Chibuku Road to Fame finalists Attacking Super Sounds who are under his mentorship.
Las Vegas Sports Café DJ Scott engages Sexy Angels leader Beverly Sibanda aka Bev in a raunchy affair tonight. The ceremony is sure assured to give the Mufakose folks a taste of the erotic routines.
Newlife Nite Club Tonight Alick Macheso plays at New Life in Budiriro supported by Progress Chipfumo. The duo takes to Bindura tomorrow at Tendai Hall and return to Harare on Sunday for a family show at Extra Mile Leisure Spot. Progress continues to Holly's Hotel later tomorrow evening to round off the weekend.
Megga 1 Bar The open air joint hosts Sulumani Chimbetu and youthful music family of Tendai Manatsa and Selmor Mtukudzi for a family show on Sunday.
BULAWAYO Hustlers night club Tonight Peter Moyo will be performing at the club. Curtain raisers, Centre Party, will pave the way for the young musician. Tomorrow night it is "House Party" featuring resident DJs ReyJ am, Lazy T, Phat Joe and Z-sector.
Amphitheatre Jinkinya Bulawayo province finals start at 9am. More than eight primary schools will compete for a spot in the national finals.
Basement Night club Tomorrow the club hosts a "DJs' Night Life" with DJ Nash and Ericado. On Sunday there will be "Stockvel Party", featuring Iyasa backed by resident DJs Ericado,Jay Bee, Marty and Nash.
Red Parot (Zvishavane) The Bar's official launch is on tonight and will be graced by dendera exponent Sulumani Chimbetu who was expected to launch his new offering titled Syllabus. Tomorrow he takes to Chivhu for a show at Bold Acres.
MUTARE Soul City The club will tonight host an event dubbed "Glitz and Glamour" for the who's who of Mutare. Mutare's finest DJs Fresh, Daddy K, Hollies B and D Mec will be on the turntables.
Pavillion (Mutare) The leisure centre will tonight host the "Chinyakare Jit Jive Party", which will feature dance outfit New Kings and Queens. Tomorrow the same venue will host the "Pavillion Festive Pick Your Box" show featuring MCs Ras Blu. A lot of entertainment activities have been lined up for the event.
King Solomons (Kwekwe) The club, which is located at the Golden Mile Hotel, will tonight host a "Girls Night out — Girls gone Wild" event with DJs Ash Styles and Bheku on the decks.