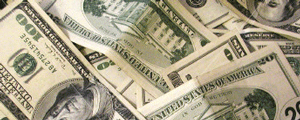 MUTARE – Hundreds of people yesterday picketed at a local financial institution, Capital Base Savings and Credit Co-operative Society (CBSCCS), demanding monies they invested, amid fears it could have gone broke. Report by Obey Manayiti Staff Reporter
CBSCCS invited people to invest their money in return for 15% interest monthly for a six-month investment. Since Monday, CBSCCS clients have been milling around the company's premises demanding audience from directors whom they accused of having swindled their investments.
Police in Mutare are said to have instituted investigations into the matter, but efforts to confirm this were unsuccessful yesterday.
"This money has been my family's source of income.
"I deposited $20 000 and I was supposed to get the interest last week. Up to now I don't know if I will get it.
"I sold our family house and I don't know what to do now. I will leave this office after I get all my money," said Tafadzwa Chirenje, one of the people whose money has allegedly disappeared.
Another one, Stewart Makore added: "I deposited $1 000 which I had borrowed from a bank.
"Now that the institution is broke, it is hard for me to get money to repay the loan. At this point, the government should help us recover our money."
Several others called on police to establish what had happened with the money.
However, speaking through her lawyer, who requested not to be named for fear of reprisals from angry clients, CBSCCS director Solomy Kambunda called for calm and assured the investors that the matter was under control.
On Tuesday afternoon, Kambunda addressed hundreds of clients at Capital Base premises where she apologised and dispelled allegations that the institution was in the red.
She said the delays in payment of interest to clients were a result of the institution's computer upgrading system.