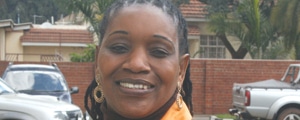 HARARE regional magistrate Estere Chivasa yesterday heard that former Zimbabwe Football Association (Zifa) president Wellington Nyatanga had signed an agreement with Tourism minister Walter Mzembi allowing for the Warriors to play football matches in Malaysia as part of promoting local tourism. CHARLES LAITON
The court heard the agreement was signed without the knowledge of other Zifa board members.
The revelations were made during the ongoing trial of former Zifa chief executive Henrietta Rushwaya, who is accused of failing to disclose trips by the senior men's soccer team to Asia.
While cross-examining former Zifa board member Mwandibhuya Mutepfa, Rushwaya's lawyer Charles Chinyama produced a signed agreement between Zifa and the Zimbabwe Tourism Authority (ZTA) and asked Mutepfa if he was aware Nyatanga was a ZTA board member, to which he replied in the negative.
It, however, emerged as the trial progressed that Mzembi never at any stage authorised the Warriors' trip to Malaysia.
Mutepfa, however, was quick to admit that his comment on Mzembi's involvement in the Asiagate match-fixing scandal was as a result of a communication breakdown at Zifa because Nyatanga allegedly operated a one-man band as Zifa president.
"The president (Nyatanga) deliberately made the Zifa board malfunctioning by hiding certain information he kept to himself. You would ask him questions on certain issues and he would not have an answer, but surprisingly you would see things happening," Mutepfa told the court.
As the cross-examination continued, Chinyama accused Mutepfa of having been co-opted into the Zifa board at the insistence of Nyatanga, his nephew.
"I put it to you that your purported co-option into the Zifa board was based on nepotism and corruption because it was not done by the secretariat, but you were corruptly siphoned to the board," Chinyama said.
Mutepfa, however, dismissed Chinyama's assertion and told the court that his co-option was ratified by the full Zifa board although he failed to produce the board minutes to substantiate his claims.
Mutepfa insisted Rushwaya had no contract of employment as Zifa CEO, but after being shown one, he said Nyatanga never told the board there was one.