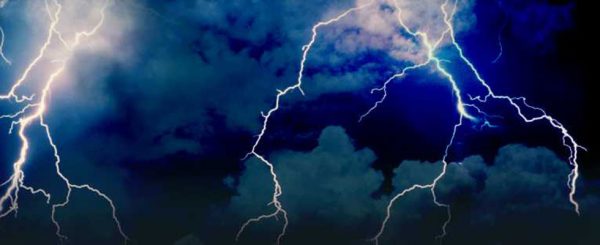 A LIGHTNING bolt struck two sisters in Glen View, Harare, on Sunday killing one of them on the spot while the other sustained severe burns. BY OUR STAFF REPORTERS
Harare provincial police spokesperson Inspector Tadius Chibanda confirmed the incident, but withheld the deceased's name.
"There were two sisters who were selling at a market stall in Glen View 7. When it started raining, they were struck by lightning and one of the sisters died on the spot," Chibanda said.
"The other one was taken to hospital after the incident."
Chibanda added this was the second lightning-related tragedy to hit Harare this rainy season. At least 100 lives are lost in Zimbabwe annually due to lightning, with most of the fatalities confined to rural areas.
In an unrelated matter, Harare magistrate Anita Tshuma will on Wednesday next week decide on whether Caps Holdings chairman Fredrick Mtandah, who is accused of swindling the pharmaceutical firm of $25 million, should be removed from remand or be further remanded awaiting trial at the High Court next year.
Mtandah, who is jointly charged alongside Justice Majaka, last week made an application for refusal of further remand arguing the State had taken too long to try the matter and as such should proceed by way of summons if need be.
Mtandah and Majaka are represented by Linda Chipato and Raphael Tsivama, respectively. Yesterday, prosecutor Michael Reza opposed the duo's application arguing that the mere fact that the docket was ready meant the State was ready to try the matter, an assertion challenged by the defence.
The State, however, had proposed that the matter be remanded to January 31 pending indictment of the two men for trial at the High Court, but Chipato contested the State's decision arguing it should proceed by way of summons instead. Reza submitted a letter from the Attorney-General's Office signed by chief law officer Chris Mutangadura, which read: "Kindly advise the court that upon reading the docket in this matter, the AG has decided to bring the accused person for trial before the High Court of Zimbabwe and indictment papers will be served . . ."
However, Chipato and Tsivama insisted that the letter by Mutangadura was not a guarantee that their clients would be tried soon, but maintained they should be removed from remand. Allegations against Mtandah and Majaka are that they took 50 dossiers of critical drugs manufactured by the local pharmaceutical firm and registered them in Europe under the name CAPS International, thereby defrauding the State.