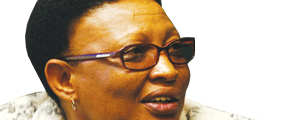 THE Southern African Development Community (Sadc) has finally seconded two representatives to beef up the ineffective Joint Monitoring and Implementation Committee (Jomic) ahead of make-or-break elections next year.
Report by Brian Chitemba
Jomic co-chairperson Thabitha Khumalo confirmed on Wednesday that David Katye of Tanzania and Colly Muunyu of Zambia had since joined the monitoring body, while a third official from South Africa was dropped since the neighbouring country is the regional bloc's official facilitator. An official would now be appointed from another country.
Sadc officials would be formally introduced at a full Jomic meeting on Monday in Harare and are expected to work closely with South African President Jacob Zuma's facilitation team led by Lindiwe Zulu.
Sadc resolved during its troika summit in Livingstone, Zambia, last year to second officials to Zimbabwe to monitor the volatile political situation after reports of escalating violence.
Officials were supposed to join Jomic earlier this year, but their arrival was delayed by Zanu PF resisting the secondment claiming it was tantamount to interfering in the country's internal affairs.
Khumalo said the Sadc officials would help with communication between Zimbabwe and the regional bloc since they would have first-hand experience of political developments in the country.
"We will soon go around the country for provincial liaison committee meetings to give the Sadc officials an opportunity to assess the situation and give informed reports to the facilitation team," said Khumalo.
President Robert Mugabe and Prime Minister Morgan Tsvangirai agreed at a principals' meeting last month that Sadc officials be seconded to Jomic without further delay.
Jomic was set up by Article XXII of the Global Political Agreement to monitor the implementation of the power-sharing deal between Zanu PF and the MDC formations, but it has faced widespread criticism for failing to deal with political violence.
Critics have dismissed Jomic as a total waste of taxpayers' money and donor funds, especially after its secretariat received top-of-the-range vehicles, including Nissan Navaras and Madza BT50s.