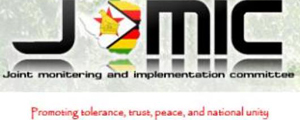 GWANDA — Joint Monitoring and Implementation Committee (Jomic) provincial co-chairperson for Matabeleland South, Petros Mukwena, has accused politicians of interfering with food relief programmes.
BY OUR STAFF REPORTER
Mukwena of the MDC led by Welshman Ncube said the interference rendered Jomic's agenda of uniting people and promoting peace useless.
Speaking in an interview, the veteran politician said agriculture input distribution and food relief programmes must never be politicised, but be left to benefit all Zimbabweans.
"President Robert Mugabe launched the farming input scheme and we commend that he did that as a good gesture," he said.
"But there are elements that want to politicise the scheme to make it appear as if it's for a certain party.
"That is wrong because it divides people and renders our exercise of peace-building through Jomic useless.
"I strongly advise politicians to stay off the distribution of inputs and food if people are to be allowed to be united, even if they are from different political backgrounds."
Mukwena's remarks followed reports that some Zanu PF politicians were using food to campaign ahead of next year's elections.