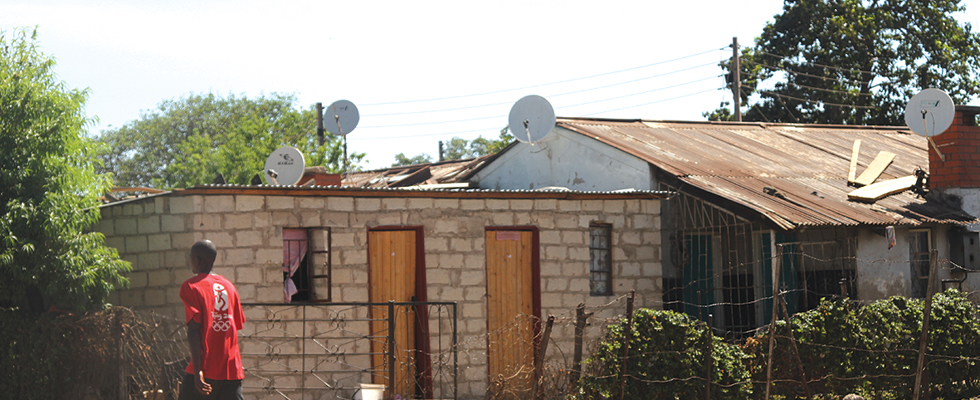 HARARE city council seems to have given up on lawlessness in the city as illegal structures that were demolished during the 2005 Operation Murambatsvina have resurfaced in almost all the suburbs.
Report by Moses Matenga Staff Reporter
A NewsDay survey this week revealed that illegal structures, among them makeshift houses, tuckshops, light industrial sites and markets were back and many more are under construction.
Mbare and its environs are back to their eyesore status as residents construct makeshift homes to accommodate thousands of desperate tenants and mini-industries in the wake of massive unemployment.
The residents accuse the local authority of taking forever to address the housing situation in the city, leaving them with no option but to "extend" their houses to accommodate growing families.
"There are no housing projects in the city and I can't continue sleeping in the same room with my children. In such circumstances, this is the best I can do," said Enock Musosi of Mbare's Majubheki section.
However, deputy mayor Emmanuel Chiroto said council would not tolerate lawlessness and if the residents do not regularise their structures, they would be destroyed.
"People should stop building illegal structures. We are a council that loves its city more than we love votes. We won't allow people to do what they want because we want votes. We won't allow lawlessness. These people should run around and try and regularise their structures, lest they would be destroyed," he said.
But residents' associations said council was to blame by failing to come up with concrete measures to arrest the proliferation of the structures.
Harare Residents' Trust (HRT) said residents will not allow another Murambatsvina in the city and council should put its systems in order.
"The challenge is that council has no concrete plans because they are afraid of Chipangano (shadowy militia group allegedly aligned to Zanu PF). All this is happening because they have lost control," said Charles Mazorodze of the HRT.
"They are not enforcing bye-laws governing the illegal structures and now to demolish these structures is like going back to the days of Murambatsvina and we don't want to revisit those days," Mazorodze said.
Combined Harare Residents' Association (CHRA) communications officer Tendai Muchada said: "CHRA remains concerned with the massive sprouting of illegal structures. This is reflective of a failed housing policy which has been largely characterised by the highly politicised operation Garikai/Hlalani kuhle which did not benefit victims of operation Murambatsvina."