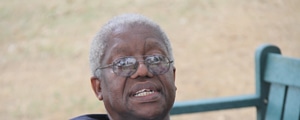 HARARE City Council has accused local residents' associations of "singing loud for their supper" by unnecessarily criticising the local authority.
REPORT BY MOSES MATENGA STAFF REPORTER
In apparent reference to the Harare Residents' Trust (HRT) whose members besieged Town House last week demanding cancellation of all ratepayers' debts accrued between 2009 and 2010 and the ouster of Mayor Muchadeyi Masunda, Councillor Herbert Gomba accused the activists of being mercenaries.
"We should know that there are incentives for them from donors and we should know that it's difficult to knock sense into their heads," he said in an interview with NewsDay last week.
"If you do well, they will criticise because if they clap hands for you, nothing will come out from their donors.
"As council, we should speak directly with the residents who voted us in.
"Why go through a go-between? Why go through an association? Let's engage residents because they are the ones who voted for us."
Masunda said HRT leader Precious Shumba's behaviour was at variance with Christian values he had exhibited when he prayed for councillors during the 2013 budget presentation recently.
The HRT on its Facebook page expressed anger over Masunda and Gomba's remarks during last week's full council meeting.
"You even hear some politicians castigating civil society for receiving donor money to carry out their mandate within communities, yet they receive a lot of training conducted by civil society and donor organisations to make them better leaders," HRT said.
"Maybe it is a question of the axe forgetting it cut the tree, because the tree will not forget. Great times lie ahead for community activism."
On Masunda, HRT said the mayor was unclear about his mandate.
"Masunda, a businessman, a lawyer, a ceremonial mayor, must not confuse his roles when dealing with residents' issues," the group said.
"Deputy Mayor Emmanuel Chiroto is clearer on this issue than Masunda, who appears confused with his own mandate on behalf of Harare residents.
"The HRT urges him to remain silent if he does not have anything sensible to say concerning residents' issues.
"All debt to 31 December 2010 should be written off by 30 November 2012 and the water situation must be improved."
HRT members last week petitioned council to improve service delivery and cancel the debts.