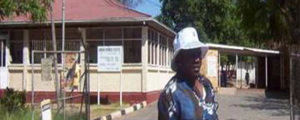 A non-governmental organisation, Family Support Trust (FST), has officially handed over the child friendly clinic at Gwanda Provincial Hospital to the government.
Report by Sheryleen Masuku Own Correspondent
The handover ceremony was held at the hospital in the provincial capital, Gwanda, on Monday.
A song meant to create awareness on post exposure prophylaxis, (PEP), which is administered to victims of sexual abuse within 72 hours of being violated to prevent them from being infected with HIV — was also launched during the ceremony.
The clinic will become the second child friendly health facility in Matabeleland South.
FST has been assisting the government to establish child friendly clinics.
The organisation partnered with World Education Incorporated, which was funded by USAid, in establishing the Gwanda clinic.
The clinic will see the provision of counselling, medical and psychosocial support services to child survivors of sexual abuse in Gwanda as well as surrounding areas.
Speaking at the ceremony, the provincial medical director, who is also the hospital's medical superintendent, Pugi Tawanda Chimberengwa, hailed efforts by all the stakeholders in setting up the child friendly clinic.
"Almost every day we see people that have been assaulted, not only girls, but also boys that have been sodomised," he said. "There is need to create an enabling environment for the care of all these people.
"Some of them are quite young and cannot talk when people are walking in and out of the hospital," he said Child friendly clincs help victims of sexual abuse to receive free medical treatement and counselling in private.
Previously, victims of sexual abuse were treated in casualty sections of hospitals and the environment was not conducive for them.
Urban grooves artiste Trevor Dongo performed with the children at the official launch of the awareness song and DVD.
Speaking during the ceremony, FST board chairperson Justice Makamure said there was need to publicise PEP as part of efforts to prevent HIV transmission.