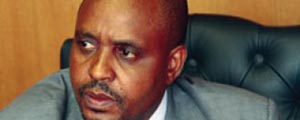 ZIMBABWE Football Association (Zifa) chief executive officer Jonathan Mashingaidze yesterday said they were going to "release a statement" on the long, winding Asiagate match-fixing investigations today amid strong indications that more players, coaches and officials would be exonerated from the scandal.
Report by Simba Rushwaya Group Sports Editor
Sources yesterday said there was also a high possibility that suspected protagonists might face life bans from football when Zifa finish consultations with the Federation of International Football Associations (Fifa).
The statement today could be the harbinger of the death of a scandal that has tainted the image of football in the country for the past three years. Among the players who may be found on the right side of the law following years of investigation are the Kaizer Chiefs duo of Kingstone Nkhata and Lincoln Zvasiya, suspended Warriors coach Norman Mapeza and other officials who were deemed to have participated "passively" in the Asian football jaunts where teams are suspected to have fixed matches.
"I have been called by authorities from Zifa informing me that I have been cleared of any wrongdoing. If logistics are put in place, I might join camp for the Angola match preparations," said a player on condition of anonymity.
The Warriors travel to Angola for the second leg of the 2013 African Cup of Nations final qualifiers  set for October 14 and pressure has been mounting on Zifa to put a lid on Asiagate to allow Warriors coach Rahman Gumbo to have a large pool of players to select from ahead of the decisive tie.
Mashingaidze said they were going to issue a statement today on the issue, while Zifa president Cuthbert Dube was quoted in our sister paper, The Standard, attacking the Ethics Committee, a team that was tasked to bring closure to the saga, for delaying in making public the outcome of their investigations.
"We are pushing hard that the committee discloses the contents of the final report, which they said was now at their printers, so that if they have cleared any other players,  coaches can make final call-ups among those cleared to beef up our squad ahead of this do-or-die tie against Angola.
"We would want to utilise everything, or let me say every player who will be found not guilty in the last 90 minutes before we qualify for South Africa. The government, therefore, thinks there's some kind of sabotage that is going on within the investigating team. The team has not been forthcoming demanding their payment, but I have been paying the committee an average of US$10 000 per week," Dube told The Standard last week.