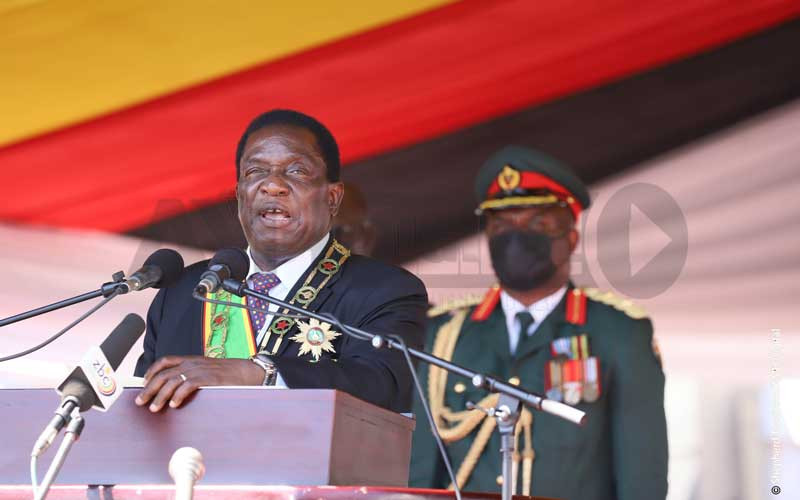 THE recent rise in hate speech spewed on a daily basis by politicians and the attendant violence that has gripped the nation provide grim prospects for peace in the coming elections.
President Emmerson Mnangagwa has on several occasions spoken against violence, calling for peace and tolerance ahead of next year's elections, but what is curious is that violence sparking hate speech continues to reverberate across the country and most of it comes from his ruling Zanu PF party and in many cases, from top officials and the President's close allies.
The opposition too is not without blemish. We have heard anger-driven and reckless hate speech coming from members and even officials of the Citizens Coalition for Change (CCC) recently.
The continued incarceration of opposition legislator Job Sikhala (Zengeza West) and his colleague Godfrey Sithole (Chitungwiza North) has been the source of this disenchantment.
Zimbabwe's elections have for decades been blighted by disputes emanating from serious allegations of electoral theft, unfair electoral playing field, hate speech and violence.
We have always cautioned against this retrogressive and primitive behaviour displayed by politicians prior to, during and after elections. For whatever insane reason, the politicians will not stop — only to cry foul when the international world calls them out for these electoral transgressions.
Only this week, Zanu PF legislator for Gokwe-Kana, Owen Ncube, whose political biography is riddled with bullets of political mistakes, declared at a Gweru inter-district meeting that the CCC was an "enemy of Zanu PF".
Early this year, Ncube was fired as State Security minister for "conduct inappropriate for a minister of government", according to a letter handed to him.
His penchant for violence, which appeared to have landed him the job in the first place, was responsible for his surprise demotion.
This was after he allegedly mobilised members of the dreaded militia group Al Shabaab to intimidate Zanu PF officials during a Midlands provincial meeting called to confirm winners of internal party elections and to elect their deputies.
Two minibuses reportedly disgorged dozens of youths armed with machetes who were menacingly milling outside the Zanu PF Conference Centre in Gweru, ready to attack Ncube's opponents.
Ncube's known close relations with Mnangagwa and the latter's deafening silence over the former minister's inciting utterances puts the President's public peace calls into question.
Zanu PF member and cleric Abton Mashayanyika also made a grim declaration in July that Chamisa and his family should be killed because of their political affiliation. He was addressing a Zanu PF rally in Mberengwa, Midlands province.
Some of the hate speech leading up to the elections has even bordered on racism. At an apostolic sect meeting attended by Mnangagwa, one sect leader Ishmael Magodi described white people as children of the devil.
Again, Mnangagwa has not publicly condemned this racist hate speech despite his incessant calls for unity and peace. His failure to do so continues to make his calls for peace sound hollow.
It is without question that this increase in hate speech has fuelled the political violence obtaining across the country as evidenced by the Zimbabwe Peace Project in its recent report titled Politics Ruling the Law.
Related Topics