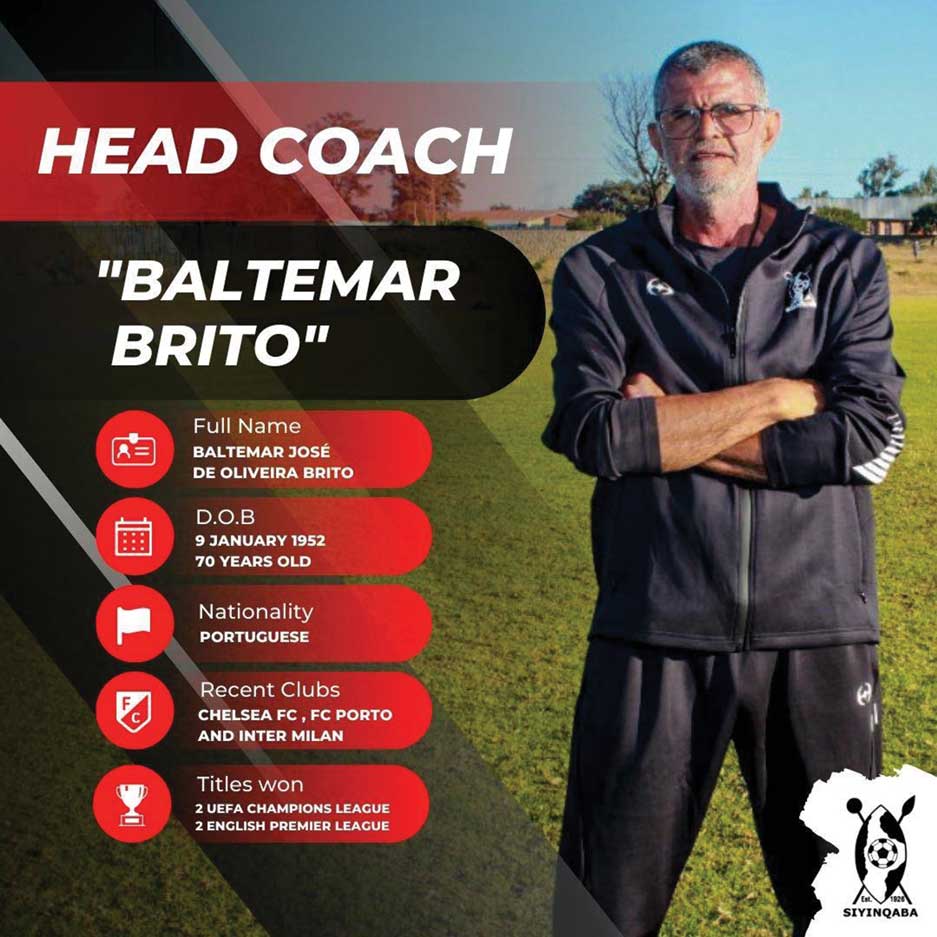 BY FORTUNE MBELE HIGHLANDERS' much-hyped coach Baltemar Brito will have his first test in Zimbabwe football when Bosso hosts army side at Barbourfields Stadium tomorrow.
The Portuguese national has been with the squad for two weeks during the mid-season break after watching them beat Harare City at Barbourfields Stadium from the stands due to work permit issues.
With the help of first assistant, his countryman Antonio Torres and local Joel Luphahla, the second assistant, Brito appears to be happy with the squad he says, can pull through for the rest of the season.
Brito will be with the Bulawayo giants up to the end of 2023 and says coming up with a good team is not an overnight job.
"I am happy with what I have seen and what we have done. It has been two weeks of hard work.
"We are trying to develop the team. It is not where we want, but I think we are on the right track and we are satisfied with what the boys are doing," Brito said.
The gaffer, a former assistant to the legendary Jose Mourinho, who has also endorsed his credentials, says its work in progress to come up with a perfect squad.
"I know that the boys expect a lot to deliver for the team and a lot to learn, but no one can do a perfect job and have a perfect team in two weeks.
"It is a process, but I have a feeling that if the boys continue to work like this we will give a good moment to the sponsors and to the fans," he said.
Brito had a sneak peek at Black Rhinos before the break when they played a goalless draw with Bulawayo City at Babourfields Stadium and he knows what to expect from the army side, which he has respect for.
"We were at the stadium watching Bulawayo City and Black Rhinos before the break. I know that it will be a tough game for us. They are a strong team with a physical dimension, with good organisation inside the field and they like to play a high-pressing game and they fight a lot," Brito said.
The two coaches Brito and Torres were worried about the players' fitness and injuries to the players in the first half of the season, but the short break brings joy as all the players are up for selection.
Black Rhinos overpowered Highlanders 2-0 in their first game of the season in November last year and will be looking forward to a double but coach Herbert Maruwa reckons it is not easy to win against Highlanders in front of their home crowd at BF.
Related Topics