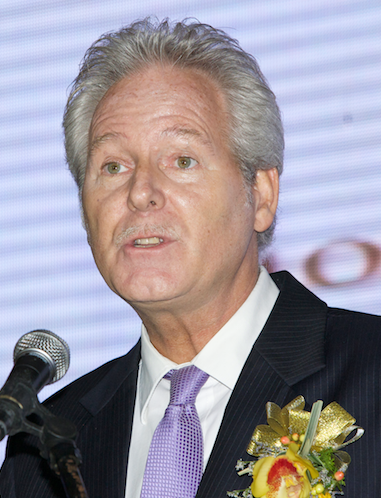 BY PHYLISS MBANJE
Gender disparities have almost become clichés in most discussions where gender issues are the subject and the general agreement is that there are norms that tend to uphold men's privileges over women.
There is also belief that certain behaviours encourage men's perpetration of violence against women and children.
These disparities make part of the wide spectre of harmful masculinities, which form the basis of most challenges that include sexual and gender-based violence.
Both vices have largely targeted women, who often are not able to negotiate for safe sex.
Empirical evidence suggests that socialisation of masculine ideals starts at a young age and defines ideal masculinity as related to toughness, stoicism, heterosexist tendencies, self-sufficient attitudes and lack of emotional sensitivity.
This is why stakeholders are now recommending that young people (especially young men) should also be roped in during advocacy campaigns aimed at stamping out challenges related to gender and sexuality.
Of late, there have been many reports of gender-based violence at university and college campuses, just as there are numerous cases of abortions and high HIV incidences.
The nation was awoken from its slumber one day a few years ago when a horrific picture of a first year University of Zimbabwe student,  lying in a pool of blood was splashed in newspapers and social media platforms.
As the story of this horror unfolded, it came out that the girl had tried to abort a four-month pregnancy using a coat hanger; and lost her life in the process.
Her death helped amplify the gaps in sexual reproductive health education among students.
Last week as part of efforts to stem the tide and plug the gaps, Unesco launched a health and wellbeing project for young people in Zimbabwean and Zambian universities and tertiary institutions.
Dubbed, Our Lives, Our Rights, Our Future (03 Plus), the project seeks to ensure that young people in higher and tertiary education institutions (HTEIs) in Zambia and Zimbabwe realise positive health, education and gender equality outcomes through sustained reductions in new HIV infections, unintended pregnancy and sexual and gender-based violence.
The project is intended to enable students to reach their full educational potential and contribute more effectively to the development of their countries and the region as graduates, professionals and young leaders.
Students staged a play that portrayed the challenges they face, which included sexual harassment by lecturers.
They said it was not only the female students, who were abused, but even the male students were vulnerable as well.
The problem, students observed, was that society made a mockery of those male students who report abuse.
This resulted in many young men suffering in silence than being ridiculed.
Speaking during the launch held at the University of Zimbabwe and attended by dignitaries and students from Zimbabwe and Zambia, Public Service and Social Welfare minister Paul Mavima said the government was hopeful that the programme would address various challenges faced by young people around sexual reproductive health rights.
Mavima, who was standing in for Higher and Tertiary Education minister Amon Murwira said it was a fallacy that when people were at tertiary level they were now well versed in gender issues as well as sexual reproductive health.
Many students still had unintended pregnancies, got infected with HIV and were involved in gender-based violence.
Unesco's regional advisor- education for health and well-being Patricia Machawira said a baseline survey had actually shown knowledge gaps on sex education and gender-based violence among students.
"We should not end at primary and secondary level in terms of sexual reproductive education .
"Reality is here of very sexually active young people," she said.
Machawira said they had been lobbying partners since 2015, but the proposal was only accepted last year and would target 24 institutions.
"The baseline survey showed that students have a low HIV risk perception," she said.
"Many did not think they could be infected and a sizeable number were not using protection during sexual encounters."
Machawira said there was gross under reporting of sexual and gender-based violence in tertiary institutions.
"[The] main reason being that the burden of proof lies with the victim who is often scared and lacks confidence," she explained.
Working closely with relevant regional structures, national ministries, higher and tertiary education institutions, and key partners, Unesco will support innovation in access to life skills based comprehensive sexuality education (CSE) and sexual and reproductive health (SRH) services for HTEI students while advocating for policy and practice changes to make campuses safe and inclusive learning environments for students and staff.
The project will also reinforce social accountability throughout the implementation.
Institutional policies and codes of conduct will articulate standards of expected behaviour against which staff and students will be held accountable, linked to strengthened complaint pathways and whistle-blower mechanisms.
In parallel, campus campaigns will promote zero tolerance on sexual harassment, gender-based violence and bullying / abuse based on sexuality.
Speaking during the same event Hubert Gijzen, the Unesco regional director for Eastern Africa expressed his appreciation and gratitude to Switzerland  and partners  for their financial support which has enabled the implementation of the 03 Plus project .
"Today we are launching a story of positive change for young people for the Africa we want," he said.
His sentiments were echoed by Zambia's Education minister Douglas Syakalima who told delegates that young people were at the centre of the programme and should be assisted to realise their full potential.
Related Topics