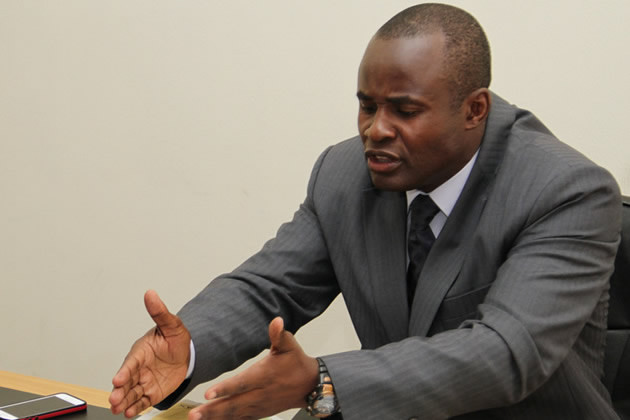 NORTON legislator Temba Mliswa has urged government to revisit the Chivhu Manize iron mining and processing project to ensure that Zimbabweans benefit because Chinese investors will bag approximately US$20 billion from the venture.
Addressing youths in Beitbridge during the weekend at a talk show where he was the guest of honour, Mliswa said Zimbabwe was not benefiting from mining contracts.
The Beitbridge talk show, dubbed the Sundrive Leadership Coalition Summit, was attended mostly by religious youth groups.
"This place (Chivhu Manize) has the largest deposits of iron ore in the world. What is wrong with us? Why can't God come now and intervene?" rhetorically asked Mliswa, noting that mining investors are exploiting the country and looting millions of dollars, leaving Zimbabweans living in abject poverty.
"Zimbabwe is endowed with some of the world's best natural resources and no one should be poor," he said, while accusing government ministers and presidential advisors of shoddy work and failure to advise President Emmerson Mnangagwa well.
"I know there are people who think that I hate the President, it's a lie. We should support elected people like councillors, Members of Parliament or the President. They were elected and deserve support," he said.
Mliswa said government should be wary of foreign investors bent on looting millions of dollars from the country.
Stainless steel manufacturer and parent company for Afrochine, Tsingshan Group invested in Chivhu but Mliswa said it would be a miracle if the Chinese support the local community by improving infrastructure in the area.
On the issue of development of the Beitbridge Border Post, Mliswa said the structure was beautiful, but he urged government to reduce fees at the border because they are high.
"We can lose traffic to Kazungula Border Post, and it will kill many downstream businesses. Beitbridge has no industries and we should ensure trucks do not go away," he said.
Mliswa urged youths to fight for seats in Parliament and other decision-making bodies.
He also accused the Local Government ministry of failing to support the devolution process.
"Provincial councils must now be allowed to function for people to be wholly in charge of their developmental affairs. Our people are not in control but there is the devolution provision in the Constitution," he said.
Boasting that he is father to 19 "brilliant children", he added: "Let's wait for the Australian DNA (Susan Mutami) confirmation and they will be 20. I have a passion for children. In 2014 alone I had three children in the same school and class."
Follow us on Twitter @NewsDayZimbabwe
Related Topics