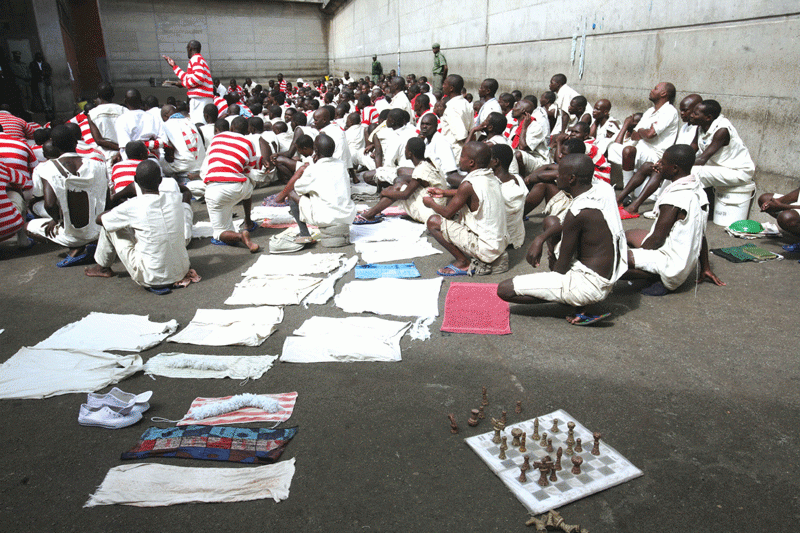 REVELATIONS by the United States (US) that Zimbabwe's prison conditions are more than dehumanising are a bitter pill to swallow for a resource-rich nation such as ours.
Given the tough life evident on the country's streets, in high-density suburbs and villages — one can only imagine the horrors and hell the country's prisoners are enduring having to make do without adequate food and amenities for them to reform.
According to an article in yesterday's NewsDay edition, the US has taken time to visit our prisons and was more than appalled by what it witnessed and summed up in a report what it saw thus: "Prison conditions were harsh and life-threatening due to overcrowding, food shortages, lack of water, lice infestations, shortage of blankets in the cold season, physical mistreatment of prisoners and lack of access to personal hygiene products, as well as inadequate sanitary conditions and medical care.
"Protein was in short supply. Diarrhoea was prevalent in most prisons. Diseases such as measles, tuberculosis and HIV and Aids-related illnesses were most common in those prisons with the worst conditions. Lighting and ventilation were inadequate. There were insufficient mattresses, blankets, warm clothing, sanitary supplies and hygiene products."
While the situation in our prisons could be a true reflection of Zimbabwe's general difficult economic conditions, this is not an excuse for a country with vast potential to abuse its prisoners.
To say that this is embarrassing, is such an understatement that just opening one's mouth ajar and covering your head in utter shock and shame suffices to express the humiliation thrust upon the nation by the depressing state of our prisons.
Even more disconcerting is the fact that we are being told this by foreigners.
If truth be told, the conditions the country's prisoners are being exposed to are not only dehumanising, but a blatant indictment on the Zimbabwe Prisons and Correctional Services (ZPCS) and it glaringly exposes the fallacy in the institution's name. This perches the nation atop the league of countries that abuse their inmates.
If these prison conditions are real, then Zimbabwe risks creating monsters out of all those currently behind bars because there is no way ZPCS can hope to rehabilitate criminals by ill-treating, starving them and making their lives a living hell.
All ZPCS is managing to achieve is to create misfits by hardening those people into worse criminals who will find it tough to fit back into society when they are released. That ZPCS is also said to be mixing juveniles with adults in the same cells is a real recipe for disaster which needs to be corrected as soon as possible.
While prisoner abuse is a global phenomenon, and also rife in the US where more than 2,3 million people are in jail, this is not an excuse for us to follow the crowd in violating our prisoners' rights to fair and human treatment.
If we are a people who proudly belief in ubuthu or hunhu (humanity), we should not be allowing this kind of situation to visit our prison and correctional services. We should be torchbearers of humanity, which is the ability to love and have compassion. People who commit crimes also need love and compassion, otherwise they will completely lose their humanity, which will make it double tough to contain crime on this planet. Abusing prisoners is a recipe for disaster for any nation, in the medium to long term.
Related Topics