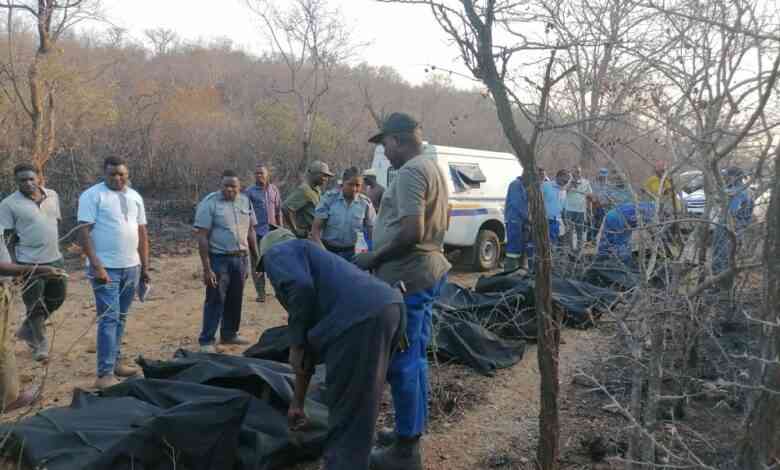 FOLLOWING the death of 10 people in a raging wild fire in Esigodini, Matabeleland South province, we are concerned that government seems to have failed to go beyond being "dismayed" by the prevalence of veld fires across the country.
"It has been noted with dismay, the prevalence of veld fires across the country.
The civil protection unit system has been activated to assist the bereaved families," is all Information, Publicity and Broadcasting Services minister Monica Mutsvangwa could tell us soon after Cabinet met on Tuesday.
The issue of veld fires in Zimbabwe has been debated over and over again for many years and one of the loudest calls from concerned stakeholders has been that the penalties being meted out to those causing veld fires were not at all deterrent.
In fact, it appears people out there are oblivious that there is a law that prohibits the starting of fires, meaning that government should quickly go back to the drawing board and enact stiffer penalties, otherwise the country will continue losing lives and property to the reckless behaviour of a few misguided individuals.
Merely stating in an Act that: "No person is allowed to light a fire outside residential and commercial premises during the period from July 31 to October 31 of each year," is not enough to arrest the veld fire scourge.
Government should be tough in the way it reins in those responsible for starting fires. It is high time government became very strict because the cost of veld fires is seriously threatening the country's overall development. Leniency is seriously threatening our very well-being.
To emphasise this point: Fires are not only a major threat to Zimbabwe's agricultural sector, they also have the potential to completely destroy the country's tourism sector. The fires are, therefore, a double-edged sword that can easily inflict extensive damage, which is why we are saying government should go beyond being "dismayed" because for Zimbabwe this is a matter of life and death.
To imagine that the country is expecting a winter wheat bumper harvest with reckless fire lighters roaming our countryside, is more than disconcerting. The bulk of all the thousands of tonnes of wheat can easily go up in smoke in an instant, if government continues to handle fire-starting criminals with kid gloves.
In tourism, fire can irreversibly destroy the country's flora and fauna, which can drive away tourists for good and increase human-wildlife conflicts as wild animals migrate from fire-charred habitats to human settlements in search of grazing. And naturally, predators will follow the grazing herds with communities' livestock facing the risk of being attacked by marauding carnivores.
Our parliamentarians are also culpable for the fire scourge as they have proved beyond reasonable doubt that they are toothless bulldogs. Last year, and over the years, all they have been able to do is to snivel and bark about the imposition of stiffer penalties on culprits. Beyond that they have been as quiet as church mice.
Even leaders in villages and farming areas are equally complicit by not helping nip in the bud this rampant veld fire madness.
In farming areas, for instance, very few farms have fireguards, yet this is a prerequisite for any farmer worth their salt. To make matters worse no one is enforcing this by-law, leading to farmers not treating the matter with the seriousness it deserves.
In villages, culprits who start fires are almost always known, but little to nothing happens to them, which has resulted in uncontrolled veld fires continuing unabated. Government should be proactive rather than reactive in dealing with the veld fire scourge.
Related Topics