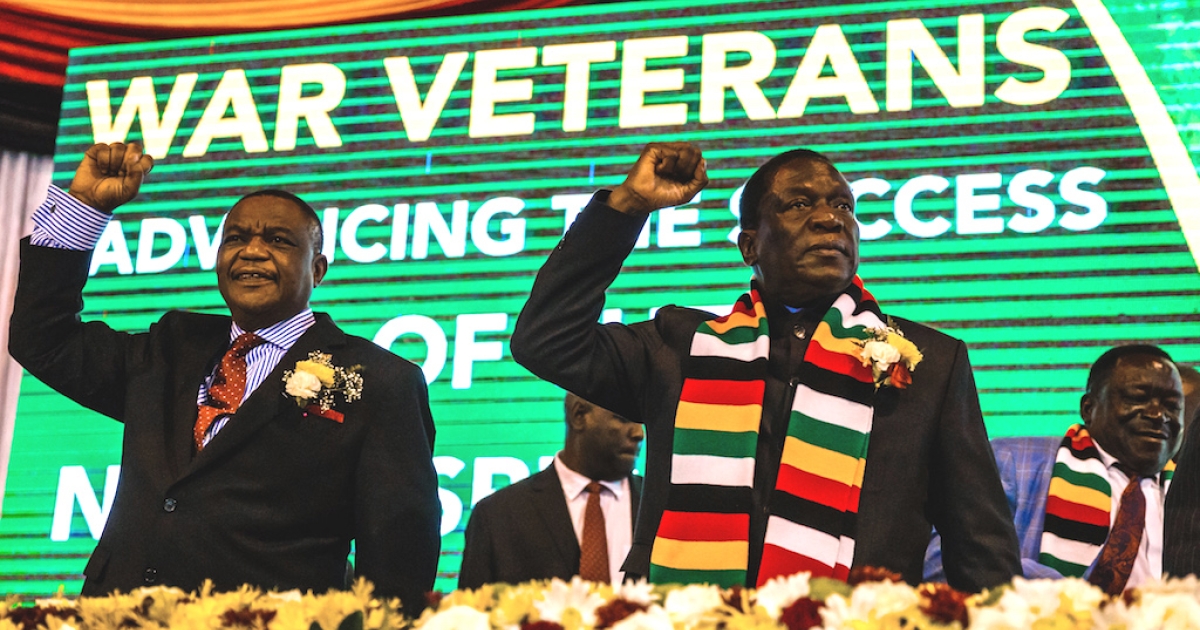 On November 17, 1997 the Zimbabwe dollar lost 72% of its value against the United States in what became known as the Black Friday.
The spectacular collapse of the dollar was attributed to a move by Robert Mugabe's regime to award unbudgeted packages to veterans of the country's 1970s liberation war.
Some economists blame Zimbabwe's two decades old economic problems on the fiscal imprudence that was dramatised by the dolling out of the hefty packages.
As if there were no lessons learnt from that tragic episode, 25 years later the government says it plans to pay once-off gratuities and monthly pensions to a new batch of 160 000 war veterans, war collaborators and ex-political prisons.
The latest batch, which was recently vetted, is said to have missed out during the first round of compensation in 1997.
In the first round of payments, the government paid nearly 50 000 war veterans following months of protests against Mugabe's regime.
Mugabe's decision to pay the gratuities was motivated by his desire to protect his position and ignored economic imperatives.
The same could be said about the latest government move given the timing, a year before the 2023 general elections where President Emmerson Mnangagwa faces an uphill task to a win second full term in office.
Zimbabwe is already in the throes of a deep economic crisis that has been worsened by the outbreak of Covid-19 nearly two years ago.
The Zimbabwe dollar, which was reintroduced in 2019, has been on a free fall against major currencies.
Mnangagwa's government is struggling to pay civil servants, including health workers, decent salaries and this has led to a massive brain drain.
Safety nets for vulnerable members of society are virtually non-existent despite the deepening levels of poverty in the country.
Last year, the World Bank said the outbreak of Covid-19 had pushed 1,3 million Zimbabweans into extreme poverty.
According to the Bretton Woods institution, 7.9 million Zimbabweans or 49% of the population are now classified as extremely poor.
Pensioners are sinking deeper into poverty as their monthly pay-outs have fallen way behind the galloping inflation.
Looking at the above facts and many other issues that have gone wrong with the country's economy since the 1997 disaster, adding tensof thousands of war veterans, war collaborators and ex-political prisoners on the payroll will have dire consequences.
The government cannot afford the ballooning bill and defying the economic fundamentals will lead to more misery for long suffering citizens.
Related Topics